News
Bali Safari and Marine Park Conducted Beach Cleaning at Cucukan Beach Bali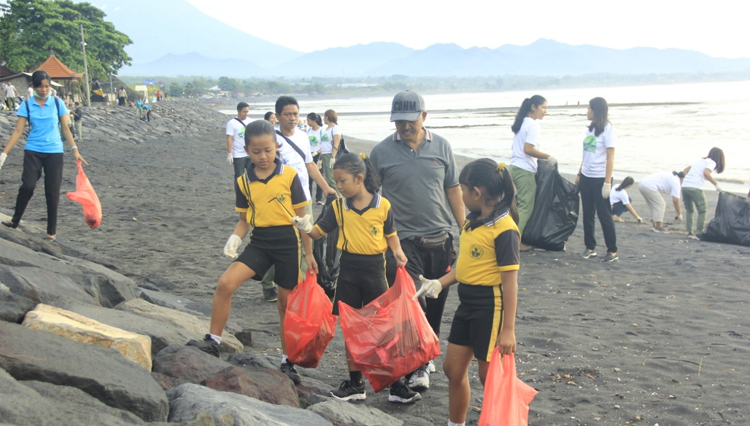 TIMESMALAYSIA, DENPASAR – Cucukan Beach, Medahan, Gianyar Bali was crowded with people who conducting a beach cleaning. The beach cleaning was conducted by Bali Marine Safari Park along with local community.
Cucukan had plenty of local surfers catching waves straight out from the beach. Cucukan beach has a very beautiful scenery with black and volcanic sand and utterly beautiful as it sparkles in the sun.
However, the rubbish that is washed up on the tide each night makes this place look a bit awful. This is what Bali Safari and Marine Park trying to handle.
Bali Safari and Marine Park which located not far from the beach feels that they have responsibility to help the beach becoming an immaculate and proper beach for the tourist to visit.
On the occasion, Bali Safari and Marine Park also do a campaign to save the beaches as well to keep the area clean and not to litter anywhere to conserve the ecosystem from the danger.
Bali Safari and Marine Park also planned to conduct another beach cleaning in several other beaches in Bali to keep them beauty as well to make those beaches become a proper place to be visited by the tourist.(*)