News
TNI Commander Sent Some Troops to Tackle Australian Bushfires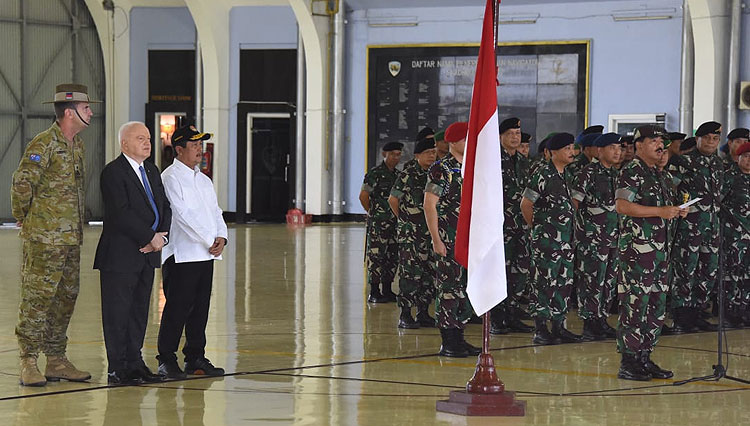 TIMESMALAYSIA, JAKARTA – A number of Indonesian troops were deployed to Australia to help fighting the Australian bushfires. The TNI Commander led the farewell ceremony by himself on Saturday (1/2/2020).
The farewell ceremony was held on the Halim Perdana Kusuma Airport, Jakarta. The troop were sent with Hercules C-130 from the Skadud 32 Abdurahman Saleh Airport, Malang.
"These people hold a noble work as Indonesian ambassador as well working for the humanity, fighting the Australian bushfires," TNI Commander said.
The troop consists of 44 professionals, 41 of army, 1 from the Ministry of Foreign Affairs, and 2 from the National Disaster Management Authority.
All of them will be situated in Eden, New South Wales, Australia where the bushfires had utterly swallow almost all the farms and burns most of the houses in the district.
On the ceremony, TNI Commander were also accompanied by Australian Ambassador for Indonesia Garry Quinlan, Vice SecDef Sakti Wahyu Trenggono, and several Commander of navy, airforce, and army. (*)