Life Style
Enjoy Chinese Megibung at Ubud Hotel to Celebrate the Chinese New Year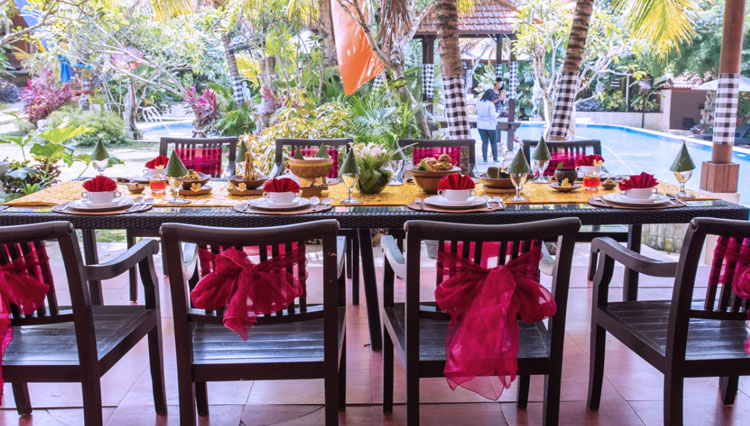 TIMESMALAYSIA, MALANG – Ubud Hotel of Malang has a unique way to celebrate the Chinese New Year. The management pampered their customers who happened to celebrate the Spring Festival at their hotel with Chinese Megibung.
As all we know, Megibung is Balinese traditional social dining with banana leaves as the plate and base to put the food on.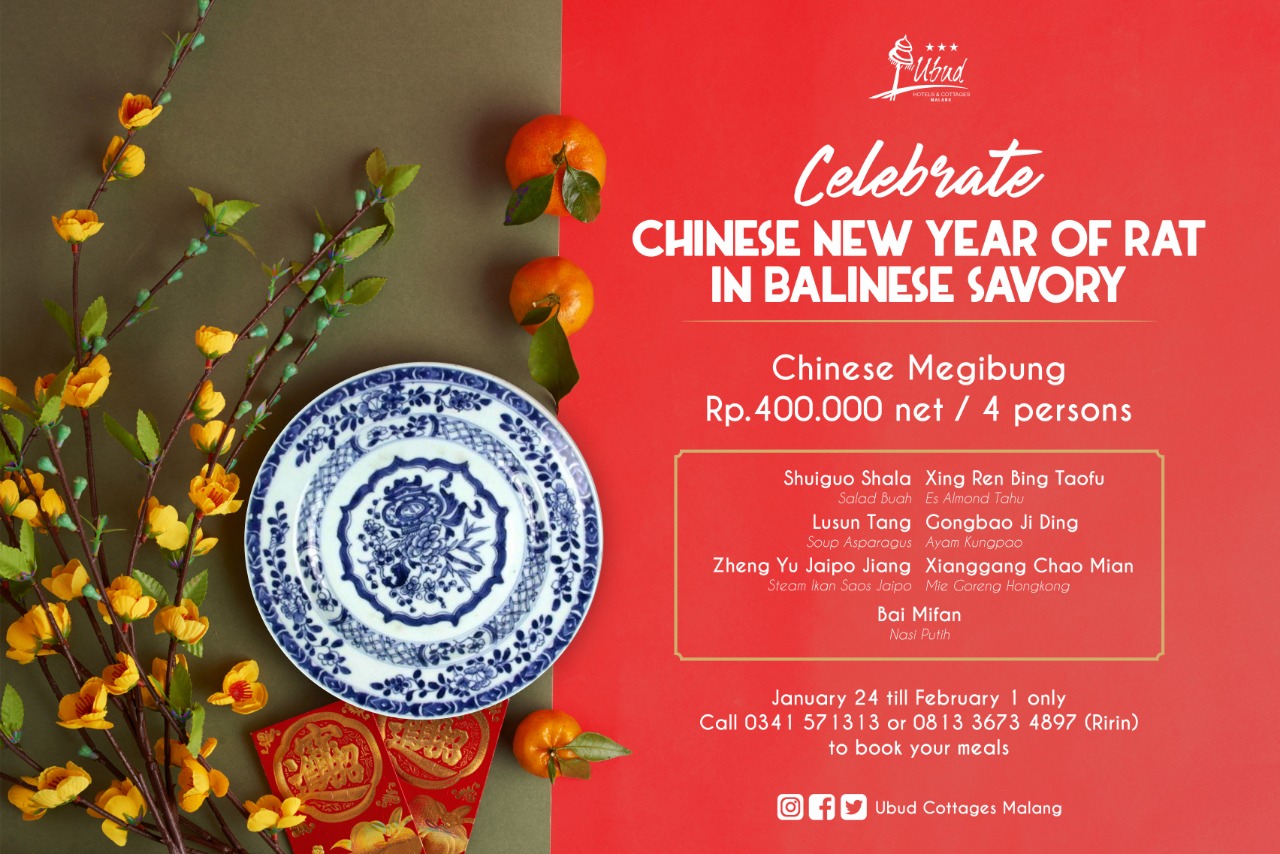 Chef Samrodin the main chef of the hotel will pamper the visitors with all Chinese New Year food. The chef had decades experience of working in China and surely knows the Chinese taste.
There will be ayam betutu, sate lilit, tum ayam, urap bali, plecing kangkung as the taste of Balinese.
Lusun Tang (asparagus soup), Zheng Yu Jaipo Jiang (steam fish with Jaipo sauce), Gongbao Ji Diny (kungpaw chicken), Xianggang Chao Mian (fried noodle), Xing Ren Bing Taofu (almond ice cream) and Shuiguo Shala (fruit salad will be the Chinese dishes served for the guests.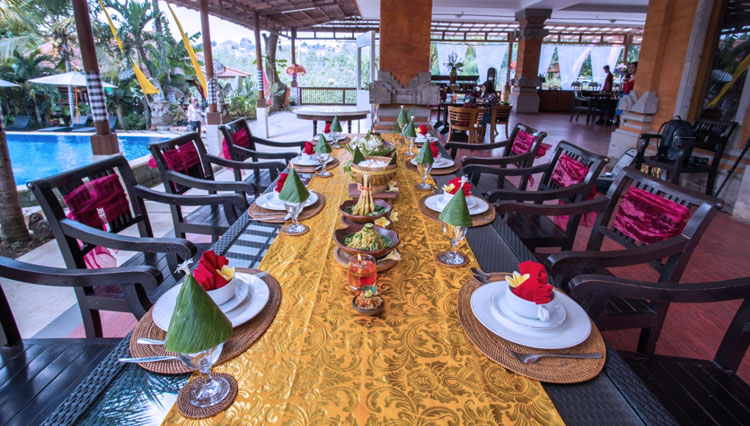 "We try to give a distinctive experience of Spring Festival to our guests by mixed it with Balinese culture," GM Ubud Hotel, Syaifudin Wujdi said on Thursday (23/1/2020).
You could purchase the package for IDR 400 K/set of four. You could get this package starting from January 24th to February 1st 2020. What do you think? Will you make your Chinese New Year celebration (Spring Festival) feel more special with Ubud Hotel package?