Life Style
All Red In Gembira Loka Zoo to Celebrate the Chinese New Year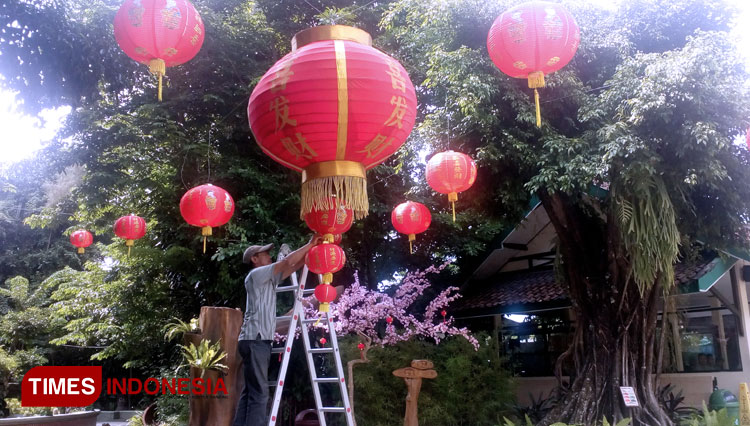 TIMESMALAYSIA, YOGYAKARTA – Almost every tourist attraction in Indonesia patched all red accessories on every corner of their area to welcome the Chinese New Year. So does what Gembira Loka Zoo Yogayakarta did to welcome the Spring Festival 2020.
On Wednesday (22/1/2020) there were spotted some staff of Gembira Loka Zoo Yogyakarta patching lots of spring festival accessories which surely are in red.
They jack of the red lantern, turn the Chinese music in their speakers, put the money tree along with the lucky red envelopes, and of course dozens of rat statues and accessories that symbolizes the rat year.
"We put on the Spring Festival accessories starting on last Monday, these were to give a Spring Festival atmosphere to all the visitors and give them a distinctive experience," Suharjo, a staff of Gembira Loka Zoo said.
In addition, still to celebrate the Chinese New Year, the management also prepares the visitors with the lucky red envelopes which contain a free ticket to ride certain attraction. The management also give a free face painting for the kids to hype up the atmosphere.
This celebration will be held for two days (January 25-26 2020). To anticipate the surge of the visitors the management of Gembira Loka Zoo Yogyakarta opens two of their entrance to reduce the line at the ticket shop. (*)