Travel
Enjoy the Combination of Boba and Japanese Pancake at Pankeeki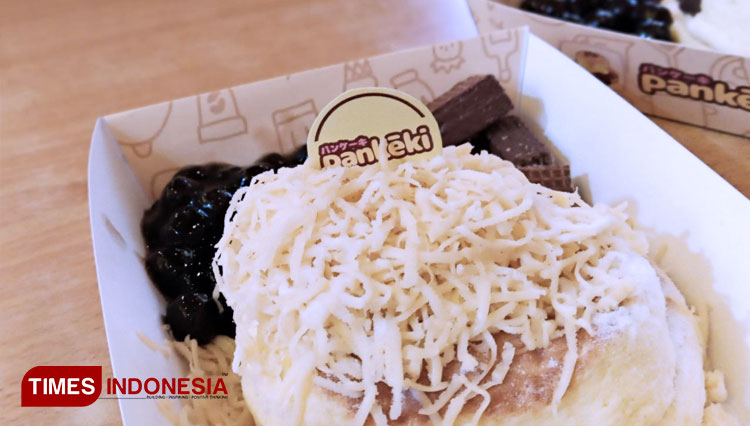 TIMESMALAYSIA, MALANG – Pankeeki, the unique dessert combining the soft, fluffy Japanese pancake, flavored creams, and chewy boba, has arrived in Malang culinary and is ready to pamper your palate.
This pancake dessert was inspired by the Japanese pancake, which is known as souffle pancake. Pancake has been hugely popular in Jakarta. Meanwhile, pancake has just been popular in Malang since the last month. Pankeeki has received great responses from the society in its early days.
"Pankeeki has received much enthusiasm from the visitors since the first week. However, the process of making pancake takes a relatively long time," said Roni Irwansah, the owner of Pankeeki.
It is true that serving Pankeeki takes around 25 to 30 minutes. This pancake should be served warm. Otherwise, it will shrink and the texture will be tough. Roni always tries his best to serve fluffy pancakes.
"The fluffy pancake will be flat if it is not served warm. I got the serving model from Taiwan," said Roni.
One portion of Pankeeki costs IDR 25,000. It has various flavors, such as matcha, chocolate, cheese, and so on. (*)