Economy
United Arab Emirates Ready to Invest USD 22.8 Billion in Indonesia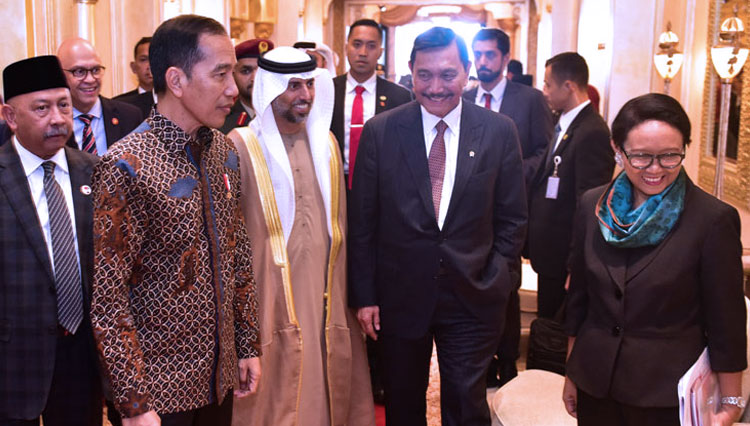 TIMESMALAYSIA, UEA – The government of the United Arab Emirates prepares a fund of USD 22.8 Billion for investment in Indonesia. That news was delivered by the Prince of United Arab Emirates, Prince Sheikh Mohammed Bin Zayed (MBZ) in a bilateral meeting with The President of the Republic of Indonesia, Joko "Jokowi" Widodo on Sunday (12/1/2020) local time.
Coordinating Ministry for Maritime Affairs and Investment, Luhut Binsar Pandjaitan after accompanying the president in the meeting in the Qasr Al Watan Palace, Abu Dhabi, UAE said that the large investment will be made through the Sovereign Wealth Fund together with Masayoshi from Softbank (Japan), and also the International Development Finance Corporation (IDFC), US.
"Mentioned by the president while talking about the Sovereign Wealth Fund, that the crowned prince several times said that Indonesia is a very close friend. And several times he also reminded that Indonesia is a country with a majority of the Muslim population. Thus, they want to contribute to Indonesia," he said.
Luhut stated that with the Sovereign Wealth Fund, UAE contributes to the development of the new capital city of Indonesia, Kutai Kertanegara, East Kalimantan. Luhut also stated that Joko Widodo had asked Prince Sheikh Mohammed Bin Zayed to be included in the steering board for the project.
Luhut also claimed that UAE also interested in the development of Aceh, especially the property sector. For that purpose, President Joko Widodo had commanded the governor and other figures in Aceh to discuss this project next week, because there are several terms to be fulfilled.
Luhut also stated that the United Arab's intention to help in developing Indonesia does not mean that UAE will take full control over it. "Mohammad Bin Zayed through his younger brother said that Indonesia will take the lead and we will give support. So, I think this is a very good deal indeed," he said.(*)