Economy
The local Community of South Sumatera Turns Unusable Frond of Palm Tree into an Ecofriendly Plate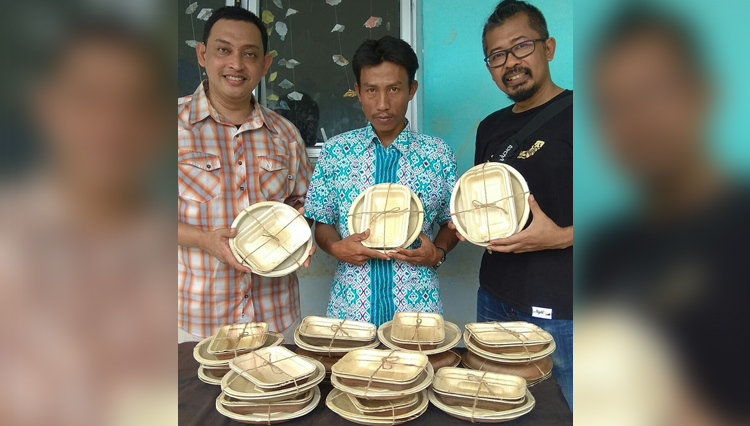 TIMESMALAYSIA, PALEMBANG – Palm tree is such a common tree you could found in Mendis, Bayung Lencir, South Sumatera. Lots of palm tree planted in every corner of the area even in the yard. Lots of the tree leaves especially the frond fallen each day and makes the area look so shabby.
To answer this issue, the local community think on how to magically turns the frond of palm tree into something more valuable. In not more than a glance, they have turned all those what they called as waste into beautiful eco friendly plate and lunch box.
Lots of people appreciate for what they have done and like their masterpieces. Hundreds of orders coming in for their eco friendly plates or the lunch box.
The frond of the palm tree will go through several simple process before it was being processed. The frond will be washed with water and then dried manually under the sun or by electric dryer.
Then it will be cut into certain size and spray with water before it being shaped. The outcome will be astonishing. It has a beautiful golden natural color without any further process of coloring.
"It could be an iconic product of South Sumatera. Lots of tourist like this product and they even made a mass order of 2500 pieces plate and lunch box at once," Supriyanto, the head of local cooperation said.
Meanwhile, the local government of South Sumatera has also supported the community by distributing their products and make it as merchandise. The customers could get the plate or lunch box of frond of palm tree for a very affordable price, IDR 1500 to IDR 1800 per piece.(*)