Travel
Thematic Village in Musi Rawas Presents Javanese Culture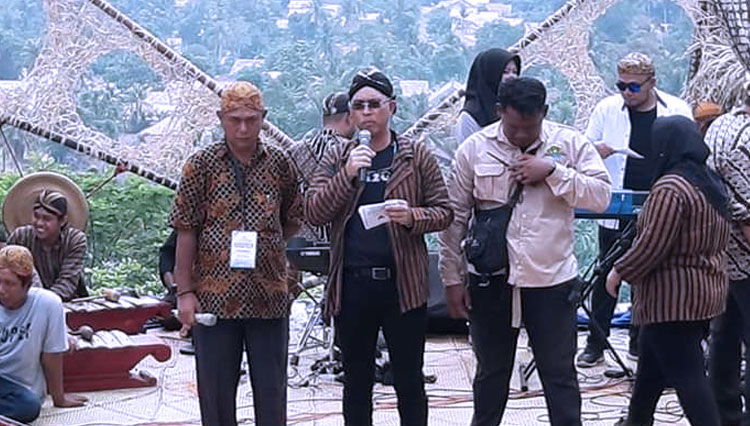 TIMESMALAYSIA, MUSI RAWAS – If you see this place in the social media, you will think that this tourism destination is located in Java Island due to its dominant Javanese ethnicity. In fact, this place is not located in Java Island. It is a Thematic Village in Srimulyo Village, STL Ulu Terawas sub-district, Musi Rawas.
The Javanese culture is represented in various activities involving the locals, supported by the natural scenery of beautiful rice field and hills.
Srimulyo Village now becomes the Thematic Tourist Village (Dewita) with the theme of adventure. It has been officially announced on Sunday (1/12/2019).
The official announcement was celebrated with various activities, Pasar Kangen, open stage, cultural performance, and Srimulyo Edu Park.
"This is the first event that we organize," said Ramlan Kamarullah, the Deputy of Tourism Destination Development of Ministry of Tourism and Indonesian Creative Economy.
The government should be able to identify the needs of developing a tourism destination.
"This Pasar Kangen can be held once in two months or once a month. It is even better if we can make it once a week," he said.
Srimulyo Village itself is a Javanese-themed village with a lot of rice fields. They expect they can let the visitors see the locals' daily activities.
They also expect there will be a lot of homestays owned by the locals.
Meanwhile, the Head of Culture and Tourism Department of South Sumatra, Aufa Syahrizal, said that there are more and more thematic tourist villages in Musi Rawas.
The visitors can enjoy the panorama in Srimulyo Village, as well as enjoying the street foods in Pasar Kangen.
"Pasar Kangen can help the locals to improve their economy," said Aufa.
The most unique thing is that Pasar Kangen sells traditional snacks, but the buyers do not pay with money. They pay with wooden money instead. This is the tradition that should be maintained.
The Regent of Musi Rawas, Hendra Gunawan, said that Srimulyo Village is expected to be the most favorite thematic village for the travelers.
Hendra said that there are more than 14 thematic villages that should be developed. "We hope that the Tourism Ministry, the Province and City Government can be working in synergy to make Musi Rawas as a tourism object," he said. (*)