Travel
Here are Several Places You Should've Not Missed When You Happened to Visit Bromo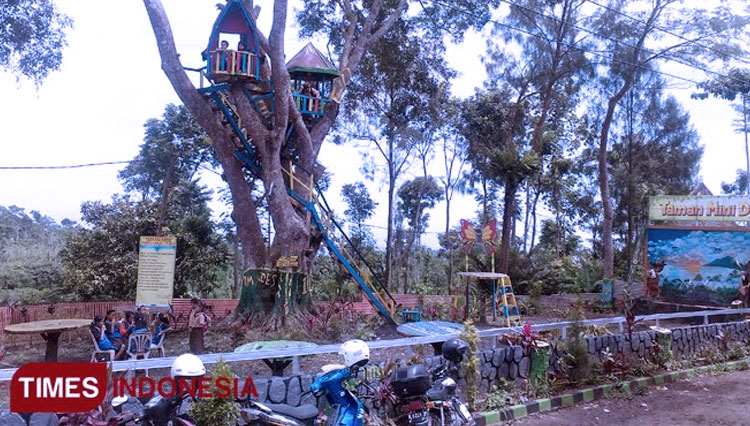 TIMESMALAYSIA, PROBOLINGGO – Bromo, which is well known with it's beautiful crater, has several other enchanting places that will give you another mesmerizing sceneries. You should have not missed these places if you happened to visit this beautiful mountain.
What are they? Let's check this out!!!
1. Puncak P-30 (P-30 Hill)
Located in the border between the Wonokerso and Ledokombo village, Sumber, Probolinggo, East Java this place is situated in 2.600 meter above sea level. Some people even say it's on 2.900 above the sea level.
In this place, you could see the wide mesmerizing sea sand of Bromo which sometimes covered with thick fog from above. You could also see the Semeru mountain standing tough far away on the South. You could also see the Cemorolawang homestay area from this place.
2. The Tree House at Rambaan Village
Located at the front yard of Rambaan village hall, this tree house is built in a small Park right on the yard. This tree house is 8 meter height which could help you see the scenery around the area.
Beside the tree house the park is also equipped with several unique benches and tables designed in a cute animal shape like butterfly and else. This Park was built in 2018 and has become a popular place for local community especially the kids to hang out and just have some coffee.
There is also a 10x20 meter fishing pool. Lots of people will come to this place with their fishing road. Some people coming just to support them. "This place were merely just a greasy place and some people say this place was haunted. But now, as you see lots of people spending their time here just for some selfie or to have some coffee," Suno, the Chief of Rambaan village said.
These two places, the Puncak P-30 and and the tree house of Rambaan village will be a worth place to visit during your vacation in Bromo. These places is quiet accessible since the local government has managed to fix the the road. So, what are you waiting for?