Life Style
Uwi Ndota, a Staple Food for Ende Community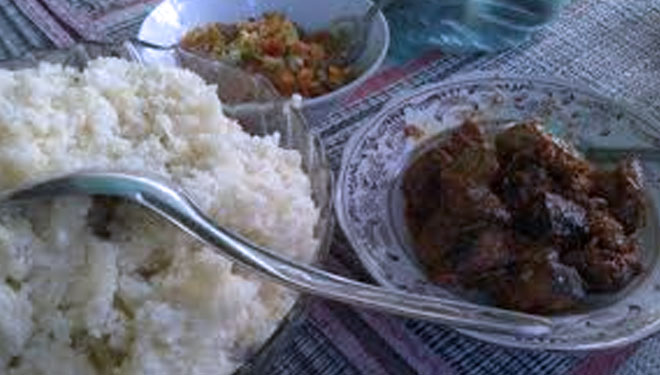 TIMESMALAYSIA, FLORES – Uwi ndota commonly called as wa'ai ndota by the local community of Ende is the staple food which substitutes rice for the local community Ende, Flores, East Nusa Tenggara (NTT).
Literally, uwi means cassava and ndota means minced. Yes, this food is made of minced cassava which then steamed and served with several other condiments such as stingrays soup.
"A dinner wouldn't be completed without uwi ndota though we already have rice on our table," Abdullah Mustamin, a local chef said on Saturday (16/11/2019).
This easy to serve food has a tasty and savory taste. It's almost the same with rice but with a little more scent of cassava. But, there is a rumor that the way you make and the quality of the cassava will influence the taste.
Hasnah Ambuwaru a local community said that Ende has a good quality of cassava. This plant grows all day long in a year whether its rainy or in the summer.
"I believe Ende is the perfect place for cassava to grow. We have some kind of black hard soil that could produce the best cassava to make Uwi Ndota," Hasnah Ambuwaru said.(*)