Travel
The Tukad Korea Bali Park, the Cheonggyecheon River of Indonesia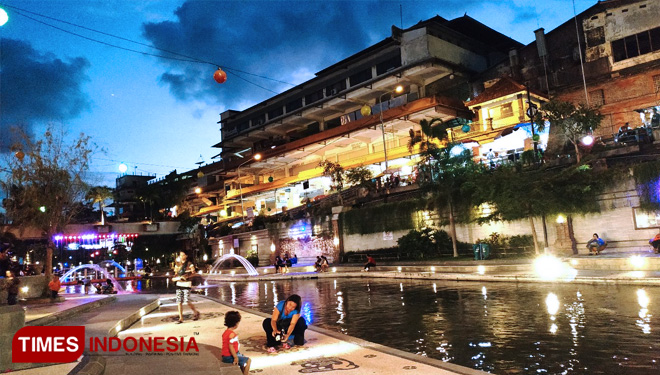 TIMESMALAYSIA, DENPASAR – Tukad Korea Bali Park or commonly known as The Kumbasari Park is a well known park which visited by hundreds of people of local community or tourist in Denpasar, Bali.
Tukad is a local language literally means river. This Park is is located near the river bank in Badung, Jalan Gajah Mada, Denpasar, Bali. This park is also located between the Kumbarasari art market and Badung conventional market.
Lots of palm trees planted around the area that make this place has lots of shade even on a hot day. Several cute colorful benches are also provided by the local department for the visitors to rest their feet.
There is a floating bridge with a beautiful fountain on the river and a beautiful path which decored with colorful light with several fountains around that make this park look beautiful even more.
Lots of local community will gather in this place to spend their time with their friends or family. Some foreign tourists also spotted having their leisure time and enjoy the beauty of the park. Some people even coming with their fishing road and fishing on the river.
The river on the Tukad Korea Bali Park a.k.a Kumbarasari Park, Denpasar which was designed and made to look like the Cheonggyecheon of Seoul, South Korea could be one of your alternative to spend your spare time with your friends and family.(*)