Travel
Bokong Semar Hill Pacitan will Give You the Best Scenery from the Top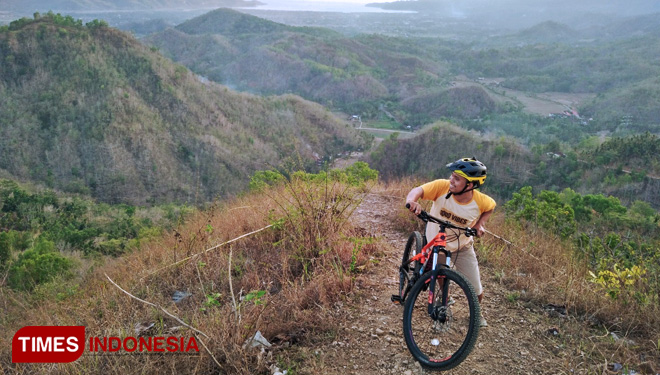 TIMESMALAYSIA, PACITAN – As Indonesia is formed of mountain chains, there will be lots of hill that you could found in almost every corner of the country. As well with the Bokong Semar Hill Pacitan, this place will give you a beautiful scenery of mountain chains.
Located at Ponggok, Pacitan this place is quite popular place for the local community to spend the leisure time. Lots of couple will come here just for a date and spend their time together while admiring the beautiful scenery.
You could see the the city landscape on the south. The Teleng Ria beach also will be a beautiful scenery to see especially when the twilight comes.
"Limo Hill on the east side is another beauty of the Bokong Semar Hill have," Didik Hartanto, a local mount bikers which love to bike to this place said on Saturday (16/11/2019).
The local community hope that the government will pay attention more to this hill and support it to be a proper tourist destination. This hill is a potential tourist destination if its managed correctly.
"The village is planning to use the village fund to make Bokong Semar Hill prettier even more. But we hope that the government will support us and lead us on how to manage this place better," village officials of Ponggok, Pacitan, Suryadi said.