News
Here are the Nominators of Malang Tourism Award by Disparbud Malang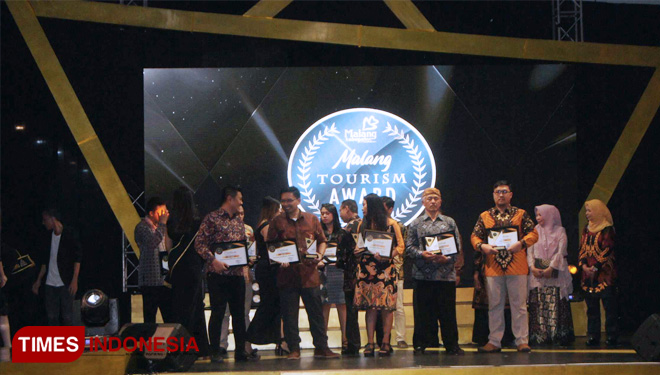 TIMESMALAYSIA, MALANG – The Disparbud Malang gave two awards to the Ngadas Tourism Village at the Malang Tourism Award night which was held on the Mayor Office's Yard on Friday (15/11/2019).
The tourism village took the two award for the Homestay Maria and traditional ceremony they have. These two are considered to have given their best services and performance to the visitors.
On the other hand, Pokdarwis (Tourism Aware Community) Jambuwer also got their award that night. Meanwhile, The Tourism Village based on local woman's group award was taken by Waturejo, Ngantang.
The Pujon Kidul Tourism Village took the special award home that night. The Mayor of Malang Drs HM Sanusi MM and the Head of Disparbud Malang Dr Made Arya Wedanthara SH MSi witnessed the award ceremonial themself.
"They worth the awards, they have works so hard to make their place better and raise the local income in order to introduce the local tourist attraction," the Mayor of Malang, Drs HM Sanusi MM said.
Meanwhile The Head of Disparbud Malang said that the 1st Malang Tourism Award will be evaluated still and to conduct a better same event next year. "We hope that this event will motivate all tourist attractions especially tourism villages in Malang to compete more and prepare more next year," Dr Made Arya Wedanthara SH MSi said. (*)