News
Jember is Nominated as One of The Best City for Smart Branding Category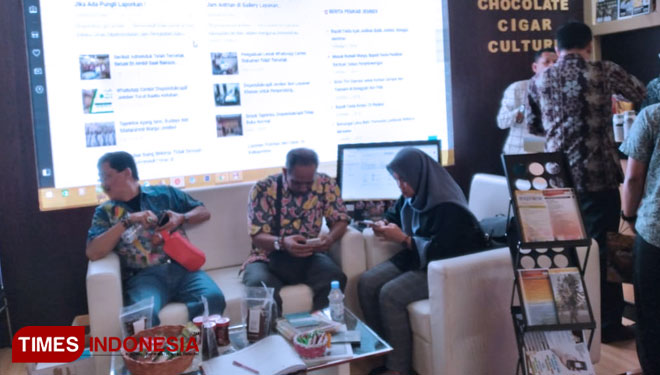 TIMESMALAYSIA, JEMBER – Jember has been nominated as one from 100 Smart City for Smart Branding category by The Ministry of Communication and Informatics of Indonesia (Kemenkominfo).
Acting in Head of Communication and Informatics Department of Jember Gatot Triyono said that Jember has also been awarded to be one of the Smart City for their concern to the local products and local workers.
"The Local Government of Jember's policy supported by several stakeholders has make this city put its name on the world's eye," Gatot said on Thursday (7/11/2019).
This city also has a policy that regulate the some empowerment and protection to the local workers. Another policy also says that all company must used and prioritized the local workers first beforehand, including the woman and those with special needs.
There is also a policy that regulate the local product distribution where the modern market must accomodate and give them a space for at least 20% of their capacity.
Jember has started to reach the Smart City goal since 2018. To get to this level they also made several other programs such as Smart Living as in Jember Safety Center whic focused on public health, especially mother and child care.
These innovative programs has made Jember worth to be nominated as one of 100 Smart City by The Ministry of Communication and Informatics (Kemenkominfo).(*)