News
The Do and Don't while You Visit Ijen Crater Nature Park After the Forest Fires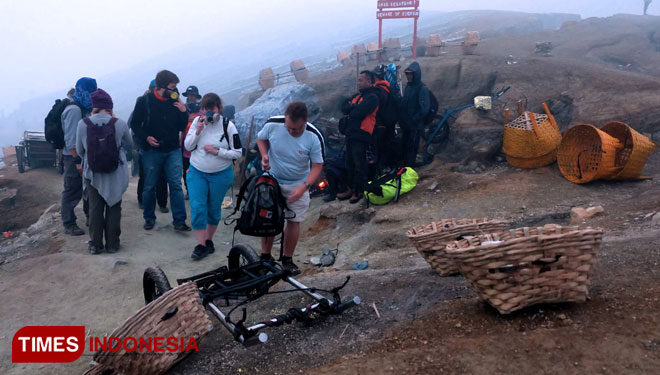 TIMESMALAYSIA, BANYUWANGI – The tourists and hikers can now put a smile on their face that Ijen Crater Nature Park of Banyuwangi has been reopened for public.
The park was closed temporarily due to the forest fires that happened for several days since Saturday (19/10/2019). Several tourists feel so disappointed since they came from a long journey to reach the place.
However, for their own safety, and for the good of all they willingly to go back and wait till the conditions are stabilized. The local government officially reopened the park on Wednesday (06/11/2019).
"I believe there has been thousands of tourist and hiker waiting for this moment. But all I asked is that all the tourist stay in line and keep the rules as it states by the local government," The Mayor of Banyuwangi Abdullah Azwar Ana's said.
In another place, The Head of BKSDA East Java, Nandang Prihadi stated that the track to the crater is already secured from the forest fires. The local forest fire department has check it themselves to make sure of it.
"Though the scenery around the track is no longer greenish as it used to be, its now safe enough and the tourist could use it again as their hiking track," he said.
In addition he also said the the local department will cooperate to make the area back in green on the next rainy season. The grass will grow by itself in no more than 4 to 5 months from now.
At the end of the day, due to prevent some other accident or forest fires happened, he also asked the tourist not to go down to the crater for a moment and stay away at least 1 km away from the crater.
He also asked the tourist of Ijen Crater Nature Park of Banyuwangi not to litter anywhere after they smoking and make sure that the fire went off before they throw it. (*)