News
Batu is Nominated as one of 25 Smart City in Indonesia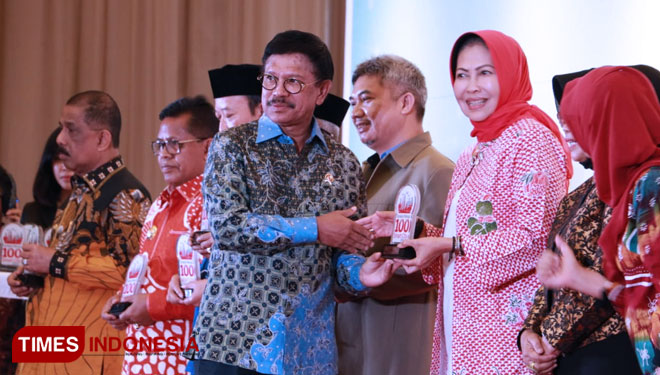 TIMESMALAYSIA, BATU – Batu has been nominated as one of 25 Smart City in Indonesia on the quick win of Gerakan Menuju 100 Smart City which was held by Ministry of Communication and Information Technology (Menkominfo RI).
The most interesting program which make this city nominated on the event was the Among Tani app which helps the farmers sell their products directly to the consumers online, without the help of second or third person.
The Desa Iklim Tangguh Bencana (Climate Resilient Disaster Village) program which was created to make the local community be more aware of the dangerous climate occured has also become one consideration by the ministry.
After receiving the award, the city will be monitored and technically guided by several smart city educators and practitioners for 5 months.
"This event was one of our effort to spread the use of internet technology for all. And we hope that the internet could also help the city to be developed and help them economically," Menkominfo RI Johnny G. Plate said on Wednesday (06/11/2019).
Before receiving the awards, The Mayor of Batu, Dra Hj Dewanti Rumpoko M.Si and her team must to explained about their Smart City concept to the audience. Beside the Among Tani app and Climate Resilient Disaster Village she also show several local eco friendly product by Batu community which turned diapers into flower's vase. (*)