Education
GenBi Jember Released Baby Turtles to the Sea at Cemara Beach Banyuwangi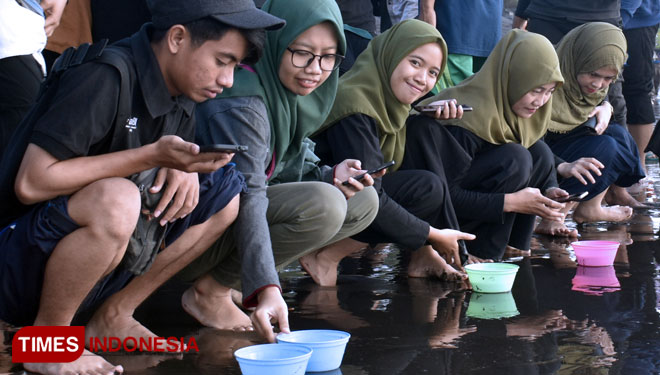 TIMESMALAYSIA, BANYUWANGI – Several youths which are considered as the member of Generasi Baru Indonesia (GenBi) Jember had just released some baby turtles to the sea at the Cemara Beach Banyuwangi. These youths were the 100 scholars of Bank Indonesia Scholarship.
This event was one of the program of Bersih Indonesia 2019. Most of them fell in love to the baby turtles and took a chance to take a picture with them before they are released to the sea.
"They are so beautiful and cute. It's a shame if such a cute creature must to be vanished from this world, thats why we need to preserve their existence," The Public Relations of Bersih Indonesia 2019, Dandy Ardiyansyah said on Sunday (20/10/2019).
Beside releasing the baby turtles these youths also conducting some social act by sharing some garbage bin to the local tourist attraction manager. They also happened to visit the Cemara beach and admiring the beauty.
The Chief of Travel Aware Group of Cemara Beach Banyuwangi Muhammad Muhyi welcomed them enthusiastically. He appreciated their intention so much. Saving the earth by preserving some turtles and keeping the area clean by providing the area with some garbage bin was one simple act of kindness that everyone needs to copy.
"There are two turtles conservation in Banyuwangi, one is here in Cemara Beach, and the other one is in the Sukomade. And the good news is that the turtles are very productive and laid so much eggs," he said on his explanation to the GenBi Jember before they released the baby turtles to the sea. (*)