News
Fish Appears to Surface When Water Recedes in Telaga Sarangan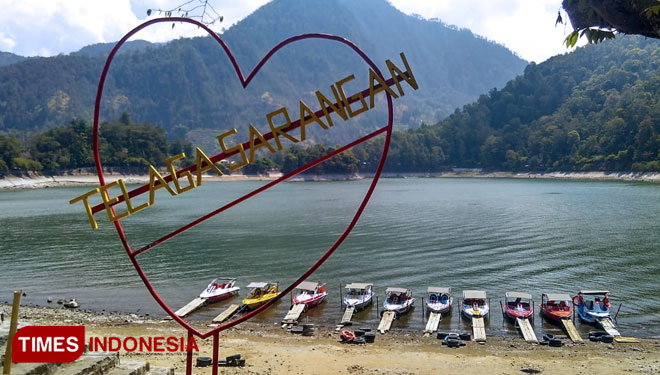 TIMESMALAYSIA, MAGETAN – When the water recedes in Telaga Sarangan, the fish appear to the surface. This phenomenon has become an interesting tourist attraction in the lake located in Magetan, East Java.
The fish usually appears to the surface and swims to the edge. They even swim around the rental boats used by the visitors.
Most visitors enjoy this moment as they can take some selfies and feed the fish.
This place is usually crowded with visitors on holidays. In fact, Magetan becomes one of the most favorite tourist attractions as it has a beautiful mountain scenery.
The Head of Livestock and Fisheries Department of Magetan (Disnakkan Magetan), Kustini, said that thousands of fish in Telaga Sarangan is in a very good condition. (*)