News
Gembira Loka Zoo will Hold a Traditional Song Contest on Their 66th Anniversary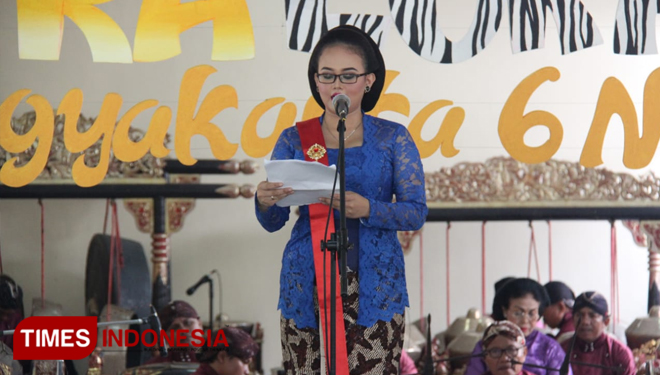 TIMESMALAYSIA, YOGYAKARTA – In order to celebrate their 66th anniversary Kebun Raya Gembira Loka Zoo (GL Zoo) will hold a traditional song contest. The contest will only aiming on the traditional Javanese songs.
The event which will be held on the Mayang Tirta Hall, inside the zoo area was intended to preserve the local heritage.
''The winners will get some awards from the honorable Sri Sultan Hamengku Buwono X (The King and Governor of Yogyakarta) and KGPAA Sri Paduka Paku Alam X, and also IDR 23 M in total," Eros Yan Renanda, The Head of Public Relation of GL Zoo said on Tuesday (15/10/2019).
The elimination round will be held in Dalem Yudhaningratan, Jalan Ibu Ruswo 35 on Sunday October 27th 2019. Meanwhile, the final round will be held in Bale Kambang Mayang Tirta, Kompleks GL Zoo, on Sunday November 3rd 2019.
The contest is made for public. So, anyone could sing a Javanese song are allowed to join the event. In addition, the songs are already determined by the judges such as Ketawang Sinom Parijatha, Pelog Nem (Nyamat), and Malik Laras Slendro Manyura.
To attend the traditional song contest by Gembira Loka Zoo the participants must wear a Javanese traditional costumes as their formal outfit. You can sign your self in these places: Gembira Loka Zoo, ISI Yogyakarta (find Mr. Trustho), SMKI (find Mr. Sunardi), AKA (find Ms. Tri Suhatmini), Korwil Bantul (Mr. B Suteja), Korwil Sleman (Ms. Sutrisni). Korwil Gunungkidul (Mr. Wasiran), Korwil Kulonprogo (Mr. Yudono), Pamulangan Tembang (Mr. Projosuwasono), Keraton Yogyakarta (Mr. Sumanto). (*)