News
Slamatan Deso Setaun of Giripurno Batu is Started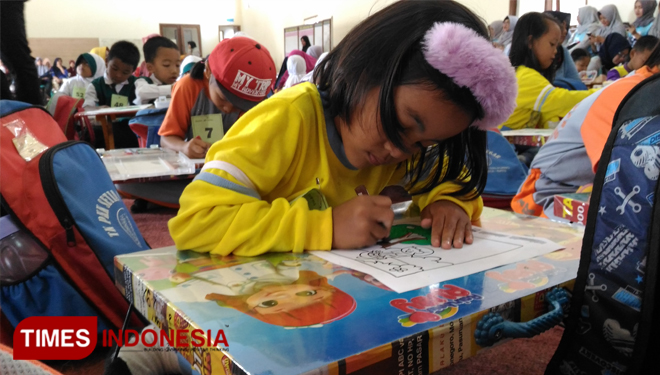 TIMESMALAYSIA, BATU – The Giripurno, Bumiaji, Batu held the Slamatan Desa Setaun. Slamatan Desa Setaun is a kind of Thanksgiving event for a full year. There will be lots of event held during a year of the Slamatan.
The drawing competition which was held on Tuesday (15/10/2019) is one of it. The competition was held in the village hall and attended by around 200 participants of elementary school, kindergarten and preschool students.
In the meantime, at the end of October 2019, there will also some Langen Beksan Dance which will be presented by a thousand of dancers. In a addition, the macapat (Javanese poetry) show will be presented on every full moon.
"The Slamatan Desa Setaun was held as a venue to make Giripurno as a tourism village. There will be lots of physical and materials renovation for a year from now," the Acting in Chief the Village of Giripurno
Andri Wijaya SSos said.
Still according to him, the local culture will be an important target for the Slamatan Desa Setaun of Giripurno, Bumiaji, Batu. The local dance and wisdom will be strengthened and fixed. Some Javanese language and traditional dance class will be opened for the local community. (*)