News
Reog Jazz Ponorogo 2019 will Pamper You with a Hormonius Music Jam of Traditional and Modern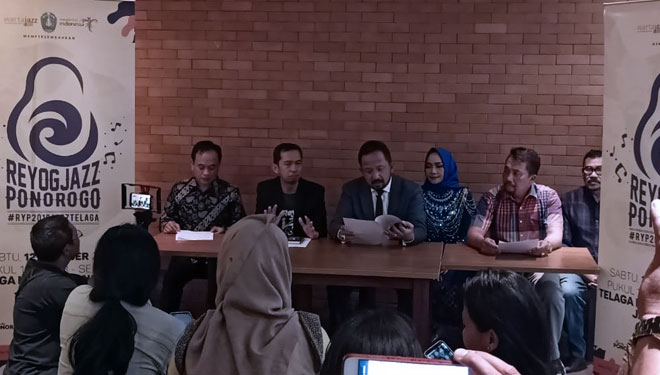 TIMESMALAYSIA, PONOROGO – The Reog Jazz 2019 which will be held on October 12th 2009 will pamper the audience with a harmonious music jam of traditional and modern. This event will take a place in the Telaga Ngebel Ponorogo.
"It will be a wonderful attraction for jazz lovers. We will give you surprises with the a wonderful jam of jazz and traditional music of Reog which you never heard before," the Mayor of Ponorogo, Ipong Muchlissoni said on Wednesday (2/10/2019).
Still according to him, he us sure that the event will get a huge attention from people and could give a hike surge of visitors to the town for around 10.000 people with the huge number of jazz lovers in Indonesia.
Meanwhile, the festival director Agus Setiawan Basuni said that they are the expert for such an event. They have held some event on the beach shore, on the river or some other exotic places. However the Telaga Sarangan which has wonderful scenery is such a rare occasion for him.
The Reog Jazz Ponorogo 2019 will bring some popular Indonesian jazz artists to the stage such as Fariz RM and many more. This event will be an extraordinary event to watch while pampering your eyes with the beautiful scenery of Telaga Sarangan. (*)