News
Parade 1000 Tumpeng in Genilangit Becomes the New Icon of Tourism Attraction in Magetan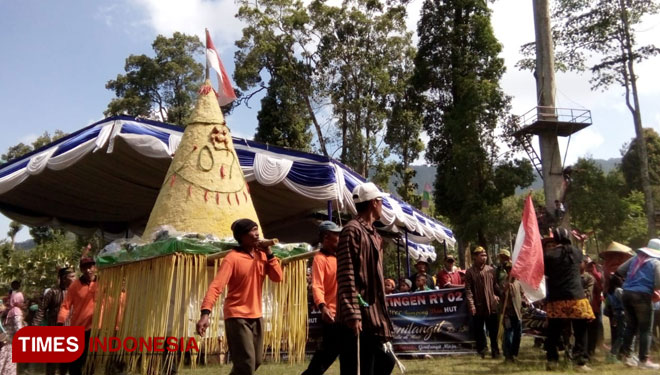 TIMESMALAYSIA, MAGETAN – Parade 1000 Tumpeng in Genilangit Village, Poncol sub-district, becomes one of the most attractive tourism attractions in Magetan, East Java. This area is known for its tourism attraction named Wisata Genilangit.
"Parade 1000 Tumpeng is an event that maintain and develop the local wisdom," said the Regent of Magetan, Suprawoto.
The parade held on Saturday afternoon (28/9/2019) aimed to celebrate the 326th anniversary of Genilangit Village. There were 1,200 portions of mini tumpeng served by the locals.
Besides, there were 12 portions of medium-sized tumpeng provided by the representatives of each neighborhood. Meanwhile, the biggest tumpeng became the icon of the event. It was made of chayote, and there was the Indonesian flag on its peak.
This parade brought the theme of 'Genilangit is always in our heart', which actually reflects the wish for prosperity and peace in the area of Lawu Mountain.
Genilangit was once an ordinary forest. But then, the youths in this area developed it into a good tourism attraction with many selfie spots and picturesque scenery.
In fact, Taman Wisata Genilangit and Parade 1000 Tumpeng become the main economic source of the village in Magetan. (*)