News
Canada Holds Jember for Several Cooperations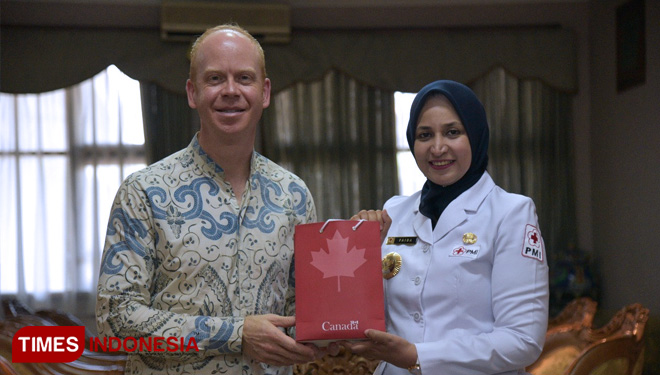 TIMESMALAYSIA, JEMBER – Jember is slightly increasing their mutual cooperation with some other countries. This time they take Canada to cooperate with them in several aspects.
"We proposed for the city masterplan cooperation to them. As we know that Canada is such a beautiful modern country with good mass transportation and waste management," The Mayor of Jember said on Tuesday (17/9/2019).
In addition she also said that she planned for another cooperation like the tourism and educational aspects. She proposed some educational cooperation for two weeks or a month, just to show that Indonesian students has a chance of studying in Canada.
Meanwhile the Head of Politics and Community Affairs of Canadian Embassy for Indonesia Geoffrey Dean said that they came to Jember for the Mayor's good reputation. They would like to see how far the cooperation will go through the visit.
"There were lots of things discussed but mainly it was about the educational cooperation between Canada and Jember. It's no longer a question that there are things here that has a potential for collaboration," Dean said. (*)