Life Style
ARTOTEL Haniman Ubud Bali Received the Guest Awards from Hotels.com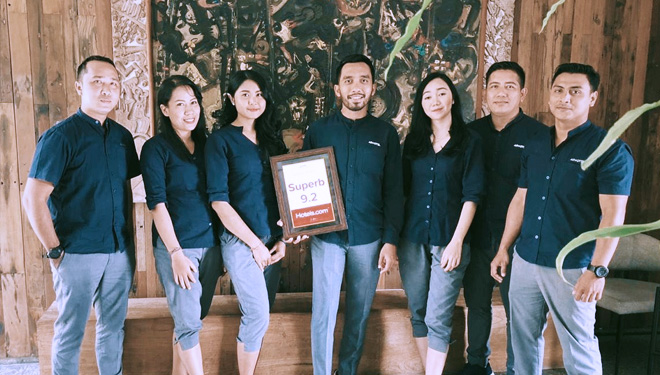 TIMESMALAYSIA, DENPASAR – ARTOTEL Haniman Ubud Bali got an award called Guest Awards from Hotels.com. This award was given directly to the Manager of ARTOTEL Haniman Ubud Bali, Dedy Santoso.
This award is given as an appreciation given by the guests reserving rooms through Hotels.com for the best service given by the staff of ARTOTEL Haniman Ubud Bali during their stay. The score given is 9.2 out of 10.
Dedy Santoso, said that this award is an honor from their business partner, Hotels.com. He said that this award shows the quality of ARTOTEL Haniman Ubud that always prioritizes the service and guest satisfaction. "We will always give the best service to our guests," he said.
ARTOTEL Haniman Ubud Bali has been operating since 9 June 2018. It provides the ideal place to stay with fresh air and the strategic location in Ubud. ARTOTEL Haniman Ubud has facilities consisting 22 studios divided into three different categories according to their size, namely Studio 20, Studio 35, and Studio 45.
If you are interested in staying at ARTOTEL Haniman Ubud Bali with your families, please kindly contact us at +62 361 908 3470, or via email at happening.haniman@artotelindonesia.com, or please visit our website at www.artotelindonesia.com. (*)