Life Style
There is an Exotic Wooden Bag Shop in Bantul, Let's Check It Out!!!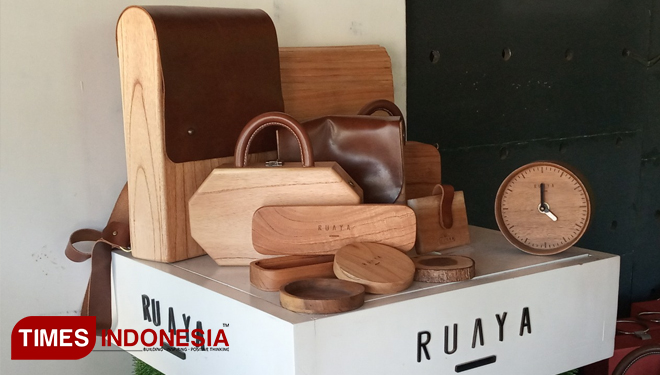 TIMESMALAYSIA, YOGYAKARTA – Have you ever heard the Kerebet Tourism Village, Bantul? Well, this place is well known with its batik wooden crafts. But if you look deeper, there is a man named Dodi Andi who made wooden bag in this area.
This brilliant guy pour his idea to make a wooden bag since he was kind of boring to the wooden crafts he made. He was also worried about the decreasing surge of the customers who interested in his arts.
On 2014, he begin to create some speaker box from the wood. But he also feel that tge market chance isn't big enough. Then he discussed his issue with several of his friends and there the idea of making the wooden bag arose.
Some craftsman thought it wasn't a good idea but he kept going with it. He chose mindi wood for its soft texture and could be easily shaped. And now he had a bigger chance to enter the global market through digital marketing.
For a piece of wooden bag the customer could get it around IDR 600 K to IDR 1.2 M. Dodi Andi also take customized order, but surely it will charge you with some additional cost. For those who would like to visit his shop, you may visit him in RT 04 Dadabong Sensangsari, Pajangan, Bantul. (*)