News
BJ Habibie The Indonesia's Third President Passed Away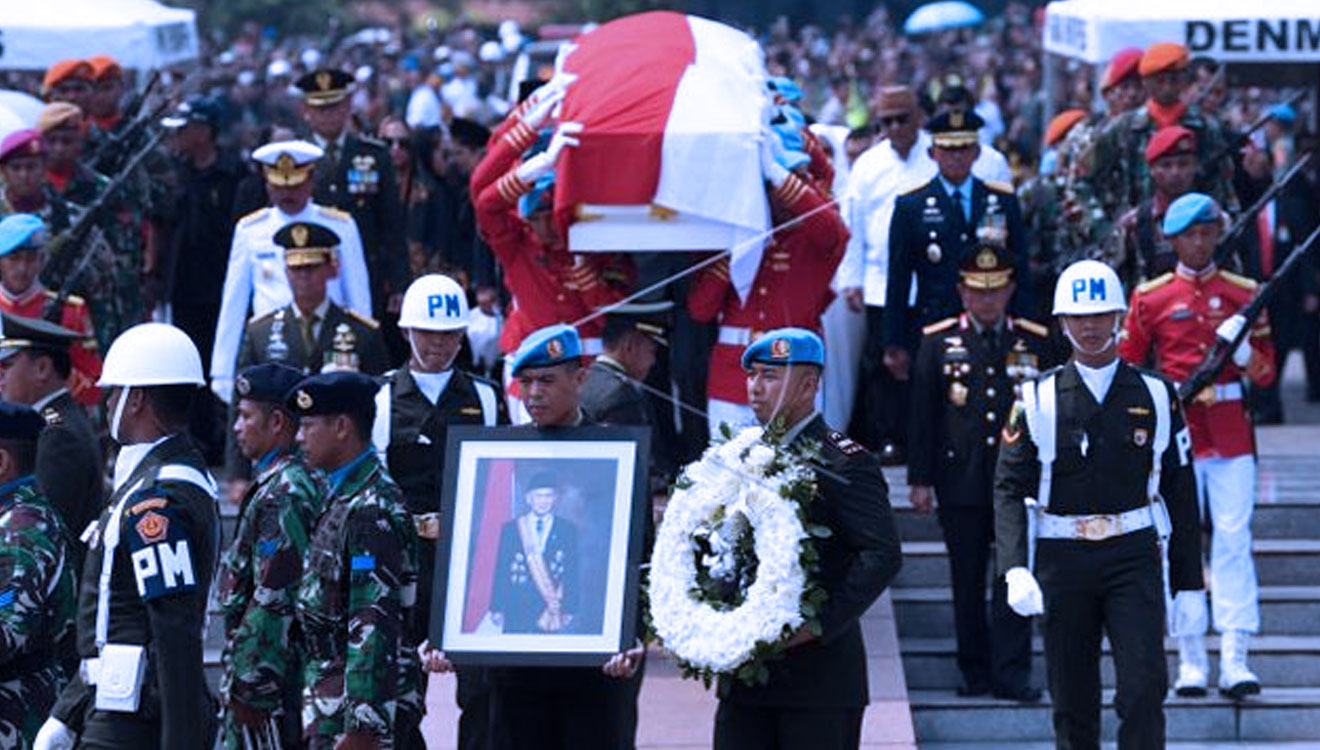 TIMESMALAYSIA, JAKARTA – Indonesia's third President BJ Habibie passed away yesterday on Wednesday (11/9/2019) after being treated in Central Army Hospital (RSPAD) Gatot Soebroto, Jakarta for several days.
This brilliant person had been treated for about 11 days before passed away in the hospital for several complication but mainly some heart problem.
The former president which also the creator of several Indonesian planes such as R80 were burried in the Kalibata Heroes Cemetery with a military funeral ceremony. His body were carried in the flag-draped casket by several honor guards.
The ceremony which was held on Thursday (12/9/2019) at 13.58 local western time was lead directly by the Indonesian President Joko Widodo.
BJ Habibie was laid next to his beloved wife's Hj. Ainun Habibie which passed away earlier on 2010. Both of his son lIlham Akbar Habibie and Thareq Kemal Habibie also spotted on the funeral.(*)