Education
The Head of Disparbud Malang Gets Doctoral Degree from Unmer Malang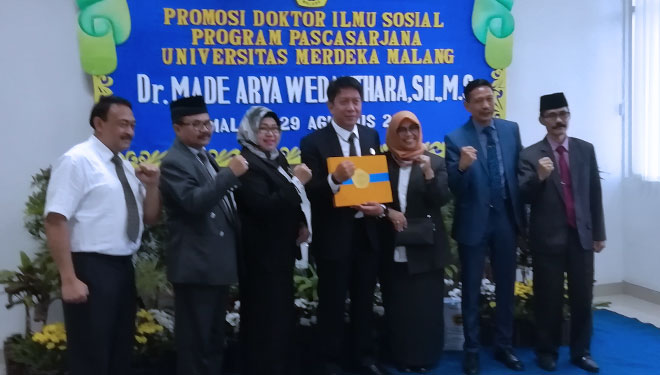 TIMESMALAYSIA, MALANG – A smile covering Dr Made Arya Wedanthara SH MSi face, marking that the graduation of his Doctoral Degree in Unmer Malang has been ended. This Head of Disparbud Malang was sentenced as a graduate on Thursday (29/8/2019).
On his thesis he took The Community Perception Towards Beach Tourism as his main object. He made the Bowele Beach (Bolu-Bolu, Wedi Awu, and Lenggoksono) Malang as his main place of research study.
"This is a remarkable achievement that I get. Though I have to take it for a long time. I started studying on 2012, started my research on 2015 and just finished by now. Its a bless," Made said.
On his 215 pages thesis, he briefly explain about the potentials that all those 3 places have. He also said on his thesis that by giving them more attentions such as fixing the public accomodations and add some modern end spots will make this place look fabulous.
"I thank you to all the people who support me during my thesis. It was such a wonderul time and a bless to have u all," the Head of Disparbud Malang Made Arya Wedhantara said.(*)