News
When 74 M Long E-Koran Spanned on Car Free Day Malang, Let's Take a Look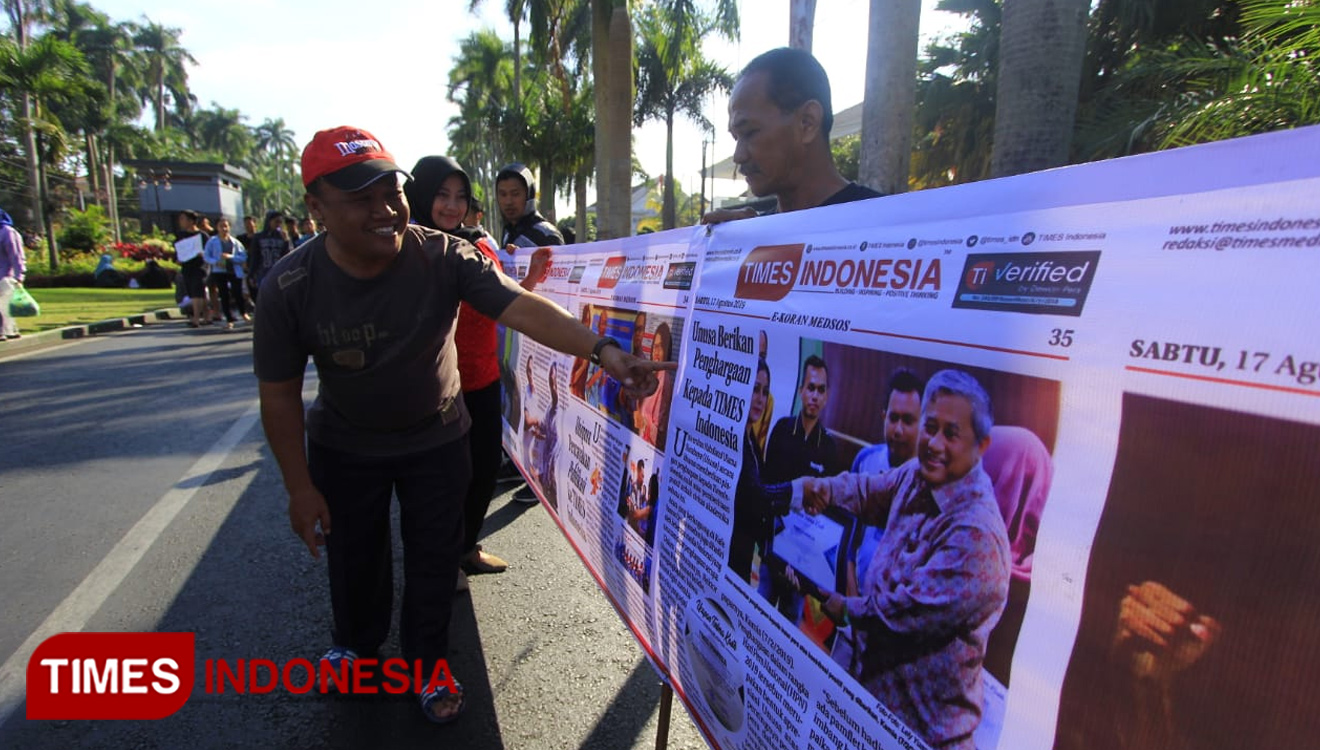 TIMESMALAYSIA, MALANG – Car Free Day (CFD) Ijen Boulevard Malang looking different than its used to on Sunday morning (18/8/2019). There was a 74 M E-Koran of TIMES Indonesia spanned along the car free road.
E-Koran is a digital newspaper owned by TIMES Indonesia. This E-Koran was made and spanned in order to celebrate the 4th anniversary of TIMES Indonesia two days ago Friday (16/8/2019).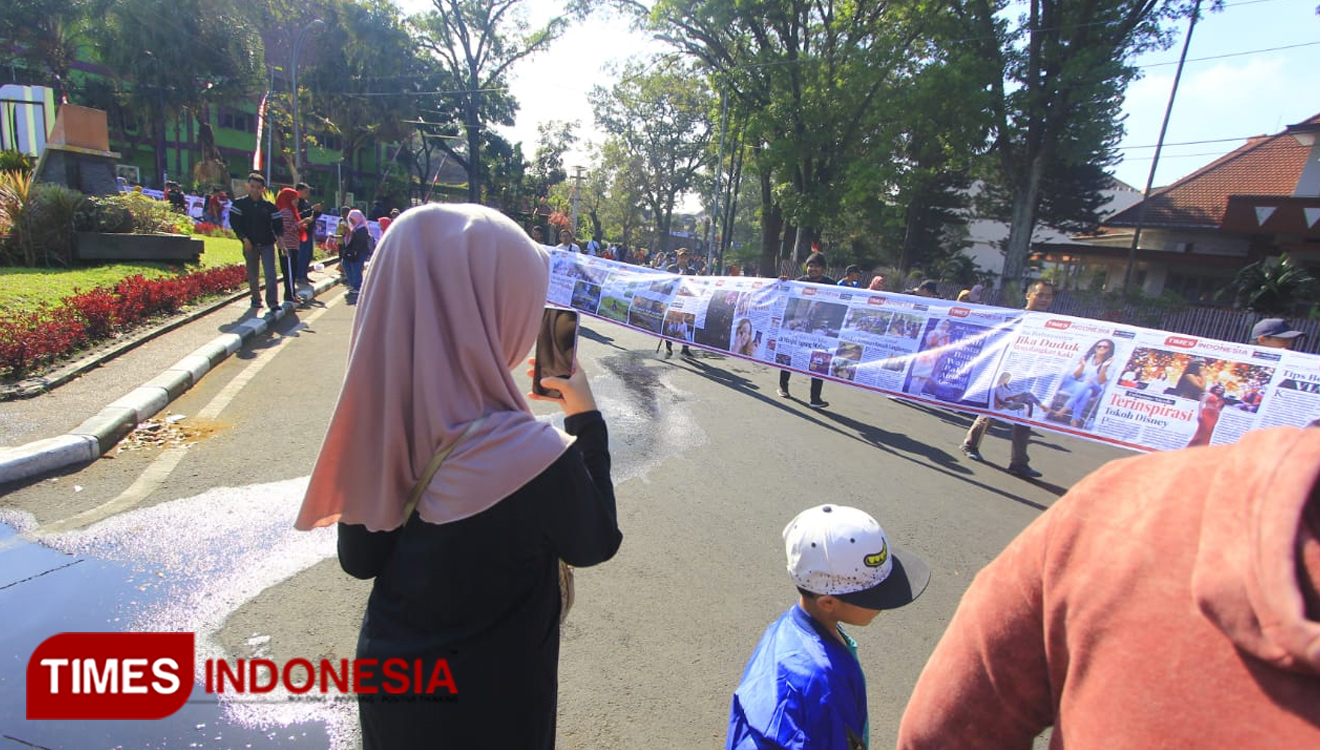 With a 1,5 M tall this longest E-Koran in Indonesia must to be carried by more than 50 people. TIMES Indonesia as a digital civilized newspaper would like to bring some positive vibes and news to the journalism world.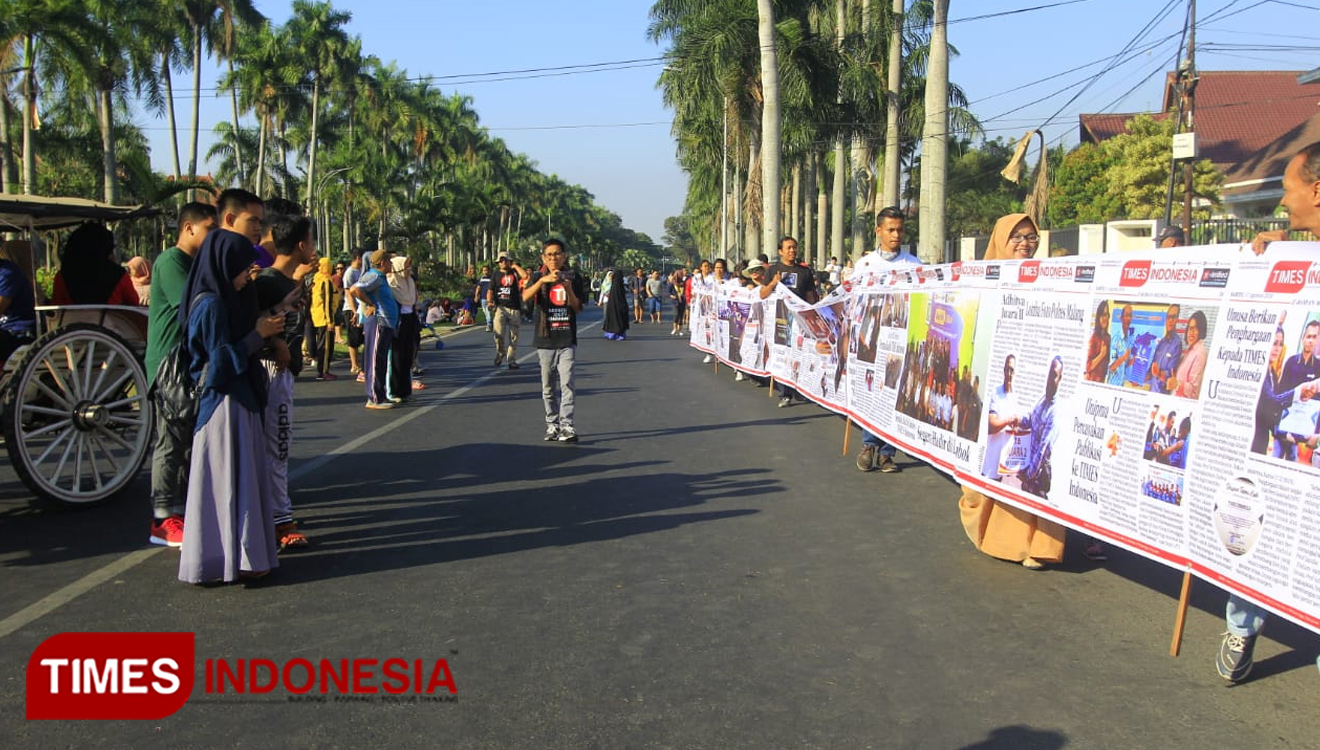 "I am honored to be trusted and responsible for this event. It was such a brilliant idea of the TIMES Indonesia's CEO (Khoirul Anwar). Also, big thanks for all the team who support me and help me during the process," General Manager E-Koran, Ahmad Sukmana said.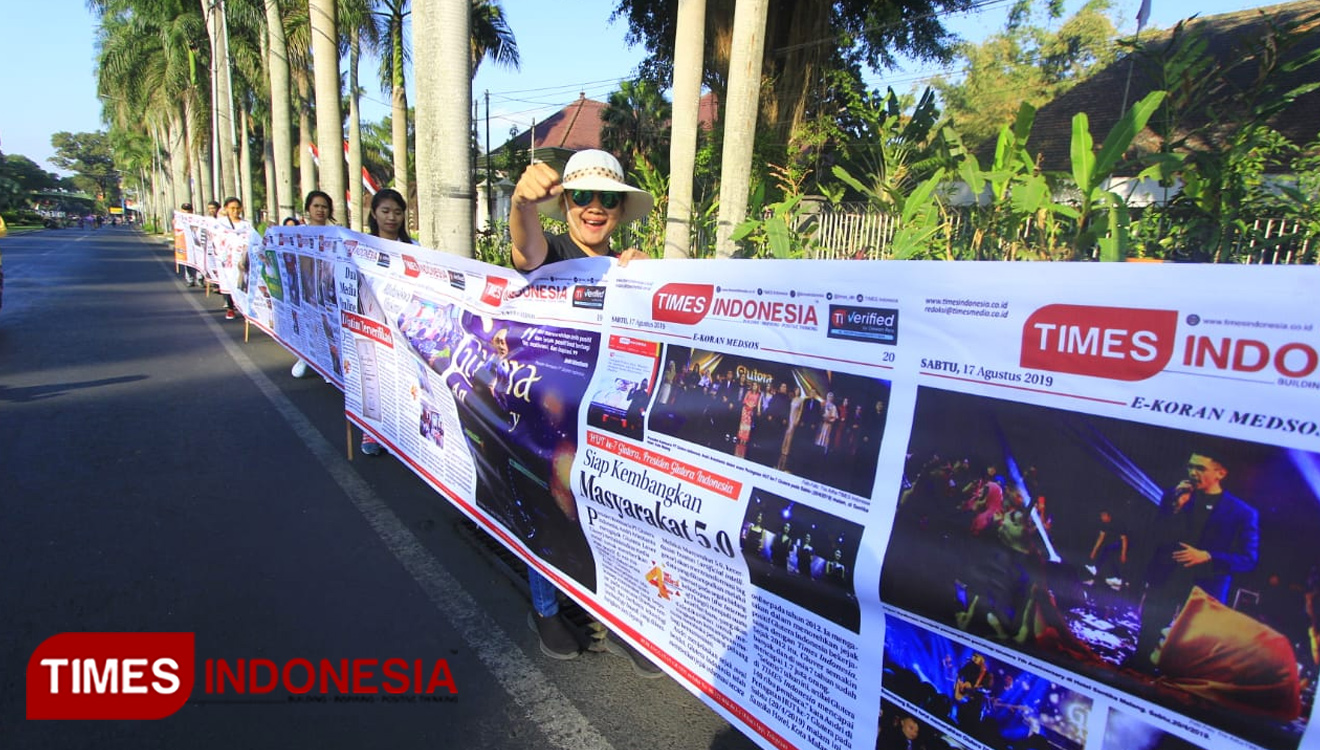 Meanwhile, the longest E-Koran ever spanned in Indonesia was on the process of registration on MURI Indonesia (Indonesian World Record Museum).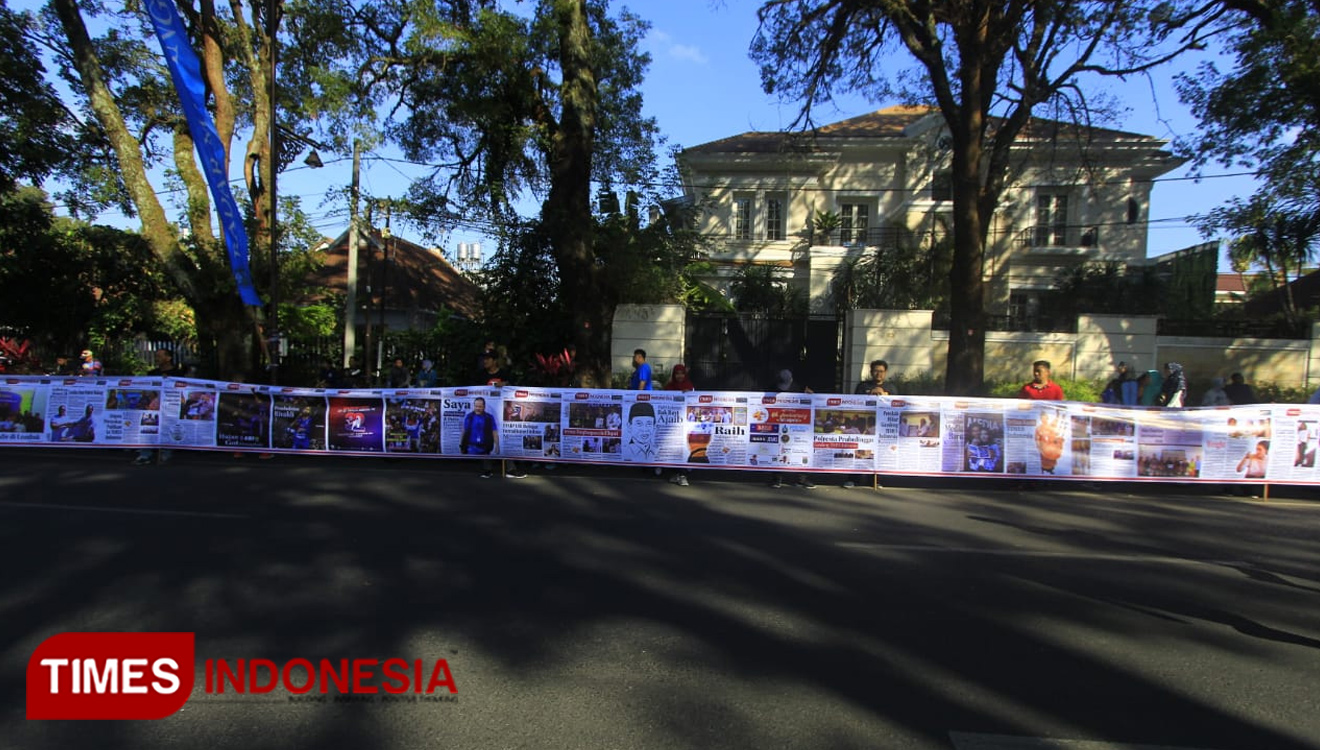 The E-Koran of TIMES Indonesia has already had 19.810 loyal customers around Indonesia. You could sign up for free to get the E-koran. For further information about E-Koran you could contact by phone or WhatsApp on +6282228508611. (*)