News
E-Koran of TIMES Indonesia? What is it?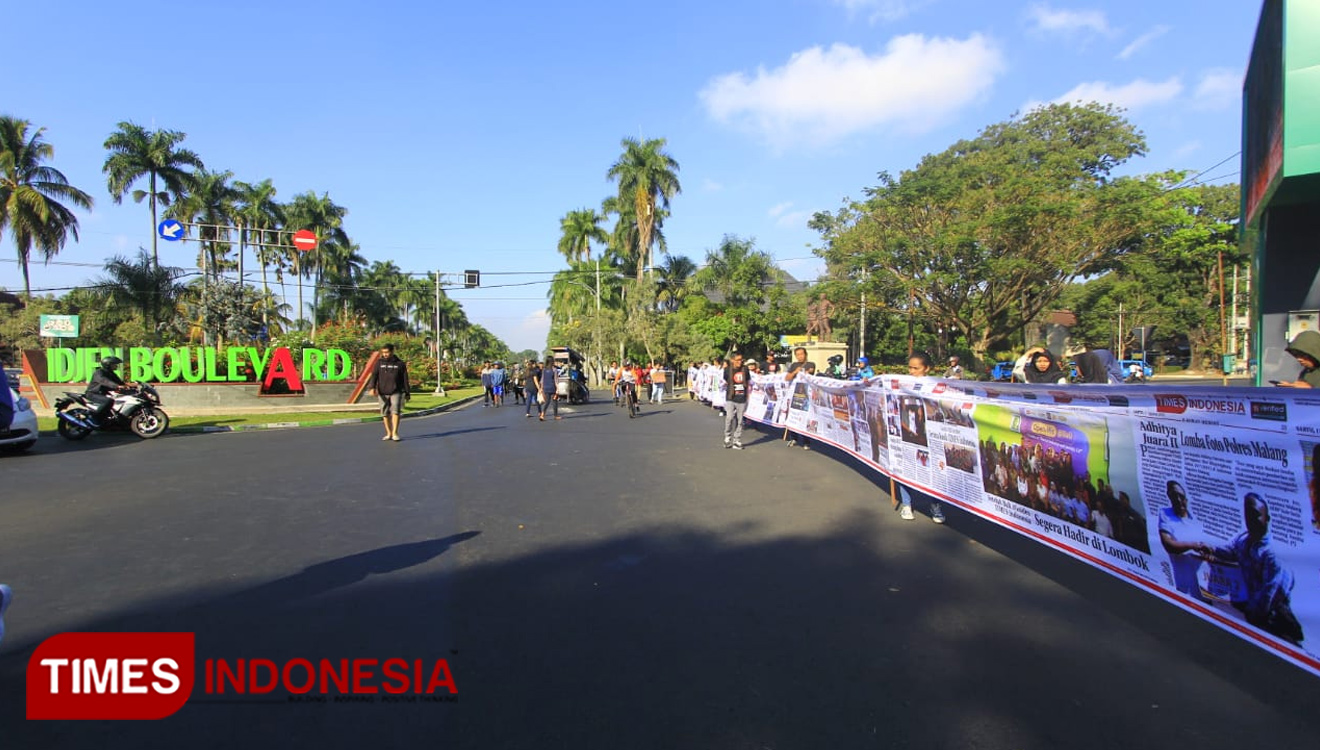 TIMESMALAYSIA, MALANG – E-Koran is a digital newspaper owned by TIMES Indonesia. It's a kind of modern end newspaper where u can scan it on ur phone to see the complete stories.
The E-Koran which already has around 19.810 loyal customers was printed and spanned on Car Free Day Ijen Boulevard Malang on Sunday (18/8/2019). The news was printed in 74 M lenght and 1.5 M heights.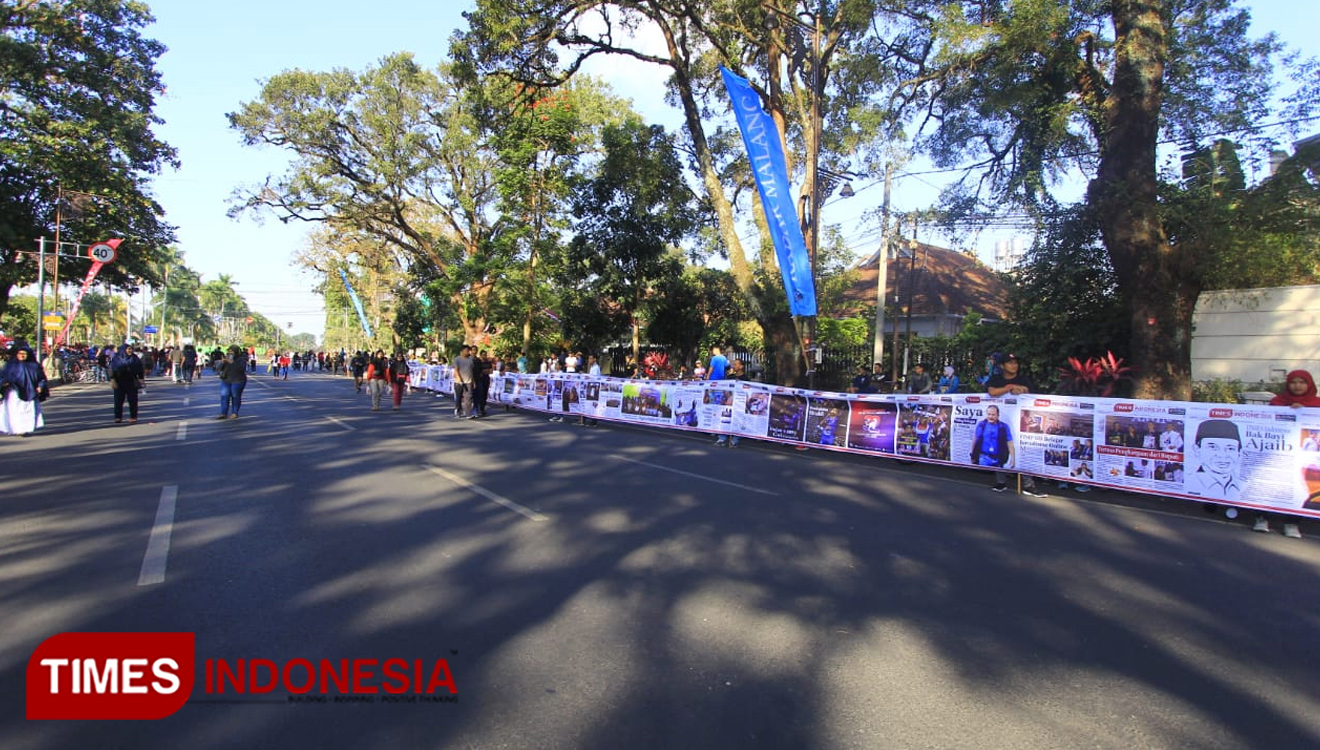 This event was on the process of registration on the MURI (an Indonesian World Record Museum) as the longest E-Koran ever spanned in Indonesia.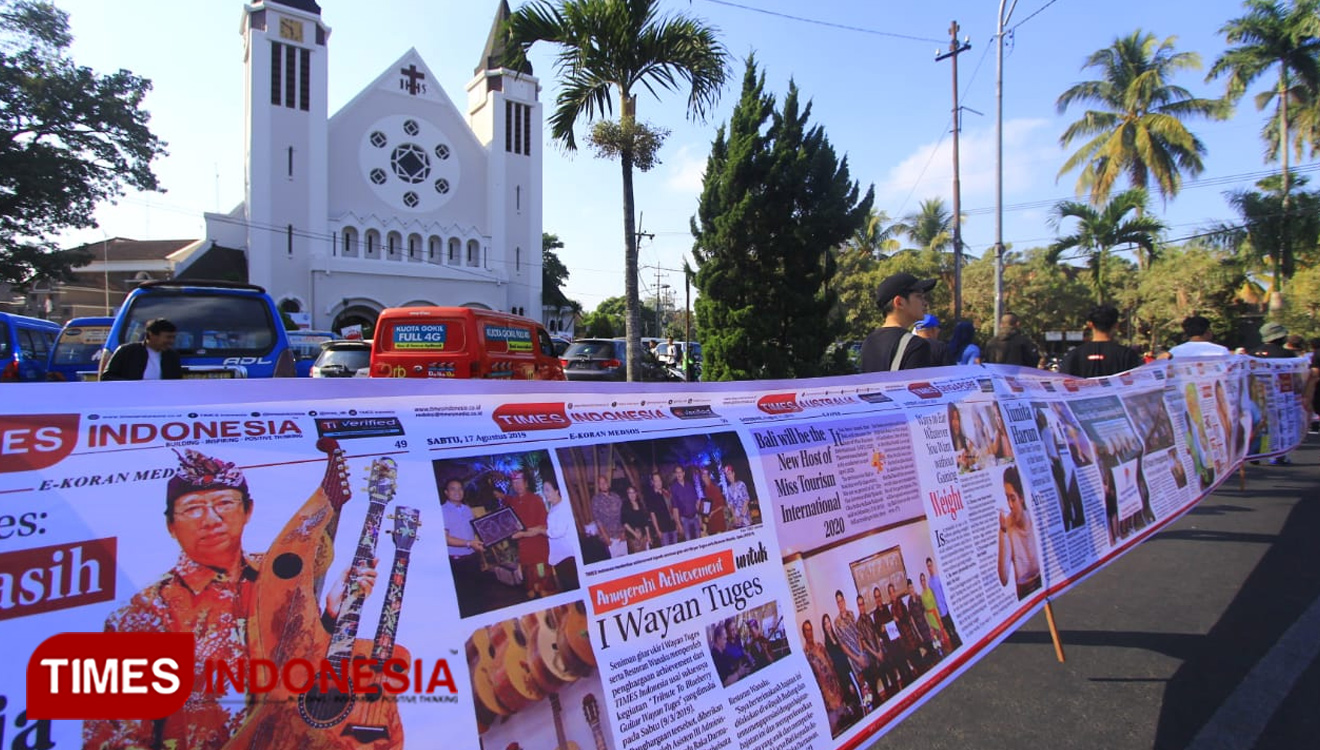 Hundreds of people who happened to visit the Car Free Day event which is hold on every Sunday made some time to stop by and read the news. This event was held in order to celebrate the 4th anniversary of TIMES Indonesia on Friday (16/8/2019).
"Dont get easily provoked by some fake news. You need to check it first, and you could visit timesindonesia.co.id for that," one of the TIMES Indonesia crew explained to the visitors who read the E-Koran. (*)