Travel
Chef Danny Chaney Launches the New Menu at Henry's Grill and Bar Bali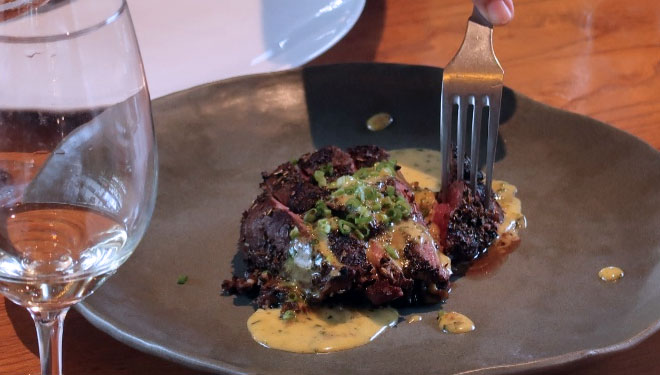 TIMESMALAYSIA, JAKARTA – The Executive Chef of Henry's Grill and Bar Bali, Daniel H Chaney, who is also known as Danny Chaney, has launched a new menu named 'Meat the Chef – A Culinary Journey' for the culinary lovers in the area of Kuta, Badung, Bali.
The MarCom Manager of Aryaduta Bali, Alyssa, stated that this exclusive menu is created based on the 19-year experience of Danny Chaney in culinary world. Chef Danny and his team combine the classic and the trend of his first menu, and the dry aging method that he often uses.
"Danny uses dry aging method on his menu to add more taste and tenderness to the meat. His secret recipe also adds the citrus taste in each bite of the meat," said Alyssa to TIMES Indonesia on Friday (9/8/2019).
Alyssa said that the promotion of 'Meat the Chef – A Culinary Journey' will be available at Henry's Grill and Bar, starting from 1 – 10 September 2019. There will be six extraordinary and exclusive dishes to enjoy, namely, Australian Grilled Beef Tenderloin, Danny's version of Steak Tartare on Toast, Baked Beets, Crispy Pork Belly Sliders with charcoal buns, Grilled Pork Chop with curried eggplant and tzatziki, and Seared Barramundi with charred corn salsa and garlic aioli.
Moreover, Henry's Grill and Bar will be launching Steak Academy on 4 October 2019. This event will be held regularly on the first Friday in each month. The participants will get certificate in this event.
Henry's Grill and Bar will give interesting prizes for the guests who have collected five certificates of Steak Academy.
"We want to spoil the guests by serving steaks. We will explain all the information about beef, steak, wine, and so much more," said Chef Danny.
Danny said that steak is not only about grilling meat, but also giving the soul-satisfying taste to the dish itself. Therefore, he will explain all the techniques in a simple and understandable way to the guests in Steak Academy.
For the information, Henry's Grill and Bar Bali was nominated as the best steak and grill restaurant, as well as the best beach club and swimming pool in Bali on 25 October 2018. (*)