Education
Research Design should have been the Main Issue at the International Conference in USD Yogyakarta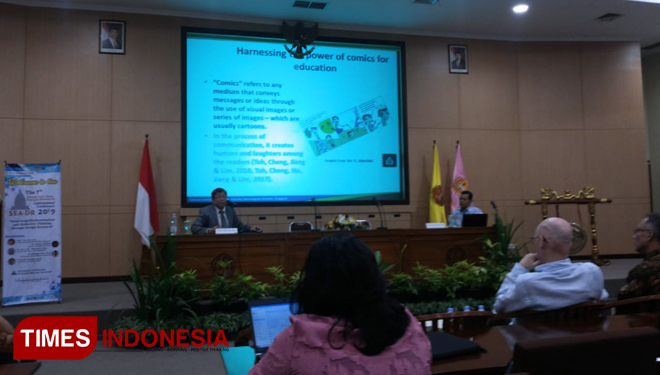 TIMESMALAYSIA, YOGYAKARTA – The Professor of Mathematics of Universitas Sanata Dharma Yogyakarta (USD Yogyakarta), Prof Dr St. Suwarsono hope that research design should have been a main issue at the international conference.
"This international conference has lots of benefits including making some teaching design, an interesting textbook and curriculum that suit to be applied to the millenial," the Professor said on Thursday (25/7/2019).
Still according to him, the good design handsome interesting lesson plan will help teaching and learning process more effective. It will affecting and increase the the scale of acceptance towards what they are learning.
Meanwhile, he also hope that the internatinal conference could produce a good teaching design for the outcome. And the design could suit to the basic need of the students.
Practicallly, still according to the Professor Suwarsono, this is the first international conference ever held in The USD Yogyakarta. The 6 conferences before was held on Sriwijaya University Palembang, State University of Padang, Lampung Mangkurat University Banjarmasin, and Syiah Kuala University Aceh. (*)