Education
25 Countries Participated in Summer School of UMY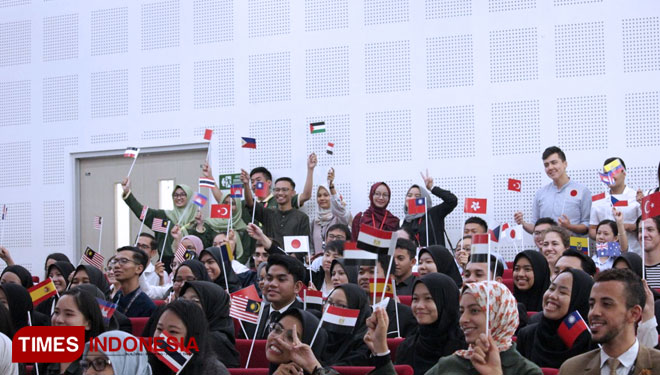 TIMESMALAYSIA, YOGYAKARTA – The Summer School which was held by Universitas Muhammadiyah Yogyakarta (UMY) a.k.a Muhammadiyah University gained a big attention from the world. There are around 25 countries joining this occasion.
The event was officially open on Monday (22/7/2019). This event was attended by 162 participants from 25 countries. This program was held to show the world that this university has some international standards.
"There will be 7 summer school programs according to their own major. All the participants is planned to study in this university for three weeks," the Head of the Office of International Affairs, Cooperation Institute of UMY, Yordan Gunawan said.
The 7 programs held are the IDSS (International Dental Summer School), IPSS (International Pharmacy Summer School), ITMSS (International Tropical Medicine Summer School), SCLS (Summer Course of Law and Syariah), INSS (International Nursing Summer School), IGOPSS (International Goverment and Politics Summer School), and IENC (International Emergency Nursing Camp).
Meanwhile, Mohammad a Summer School of UMY (Universitas Muhammadiyah Yogyakarta) participant said that he is so blessed to be able to join this event. "Thank you UMY, I'm so honored and pleased to know Indonesia from this event," he said. (*)