Economy
Digital LED Clock Gives a Guy of Gresik Millions Rupiah Profit in a Month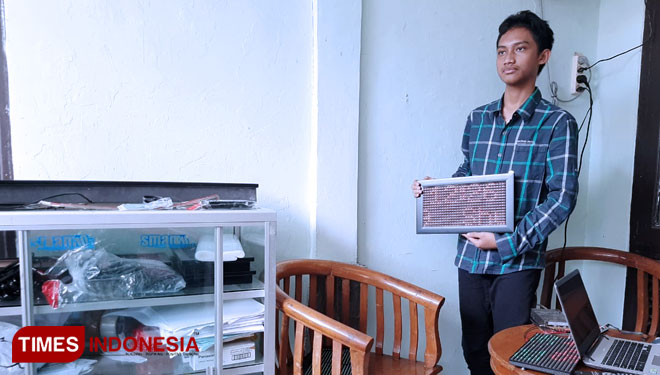 TIMESMALAYSIA, GRESIK – A young guy named Hanif Arroisi Mukhlis which came from Kebomas, Gresik, East Java must be very proud of him self. He made and sell digital LED clock and made his own business at a very young age.
This 18 years old guy managed to get million rupiah in a month only by selling his digital clock. Lots of people especially Mosque order his digital wall for their room.
"He learned it from YouTube. He did lots of browsing and searching on how to make digital LED clock and try it. I'm so proud of him," Ahmad Mukhlis, Hanif's father said.
This guy could make more than 10 digital clock in a day. Normally, it will take him an hour to make a set of digital clock done. Occasionally he will be able to sell around 15 digital clock in an month. Yet, he could sell more clocks during Ramadhan.
Occasionally, a small size of digital clock with 38 cm long will cost around IDR 550 K, the 70 cm will cost IDR 800 K and the largest one with 1 m long will cos around IDR 1,3 M.
Yet, Mukhlis hope that Hanif could make the clock better and innovate more. This guy of Gresik which could get IDR 10 M minimum profit each month will always improve his skill in making some digital LED clock as well as the marketing to satisfy his customers.(*)