Travel
Admire the Beauty of White Sand at Pantai Walakiri Sumba Timur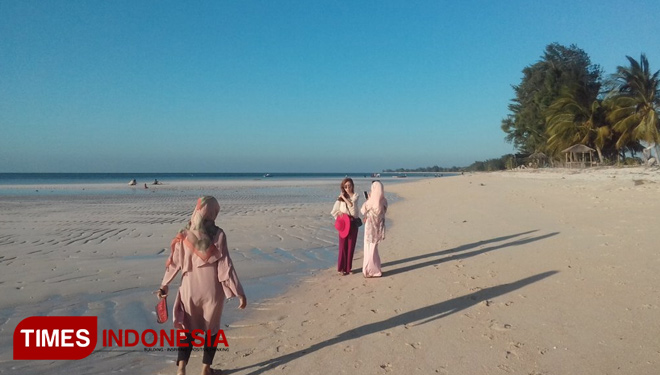 TIMESMALAYSIA, SUMBA TIMUR – The beautiful white sand at Pantai Walakiri or the Walakiri Beach at East Sumba, NTT, has enchanted the Waingapu's people eyes. Lots of local tourists either from the town or out of town visiting this beach during the holiday.
"The beautiful and clean white sand is so perfect for selfie. That is what bring us here to this beach, this place is so perfect for selfie," Soraya Algadri, a local tourist said on Sunday (9/6/2019).
Beside the beautiful white sand, the tourists could also enjoy the enchanting sunset when the evening goes away. The sun which set will also leave a beautiful twilight which will mesmerize the tourist eyes.
Thousands of tourist visiting this beach on this high season I.e on Lebaran or Eid al-Fitr holiday. They come in the morning and tend to wait till the sun is set to enjoy the absolute beauty of the beach.
"This beach has gotten a surge of visitors during this Lebaran. Eid al-Fitr holiday took them all to enjoy the beauty of the white sand at Pantai Walakiri," Melkianus, the local citizen said while watching the all the tourist at the Walakiri Beach East Sumba, NTT. (*)