Travel
Enjoy the Emerald Green Water at Bukit Selo Ondo Ngawi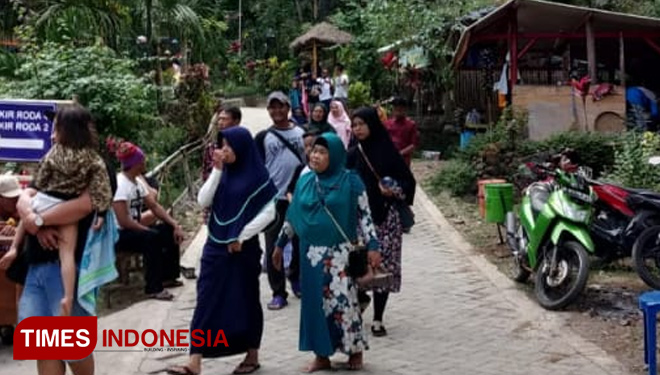 TIMESMALAYSIA, NGAWI – Bukit Selo Ondo or the Selo Ondo Hill Ngawi has become one alternative place to spend the holiday. This place which offer an enchanting emerald green water will make you so peaceful.
"On the first day of Eid al-Fitr holiday we likely welcomed around 3.670 tourists in a day. And yesterday we welcomed around 13.844 tourists, the beauty of the hill and scenery around has take them to this place," Moh. Thohar the Head of ASIDEWI (Asosiasi Desa Wisata) Ngawi said on Monday (10/6/2019).
Still according to him, the visitor surge was all because of their effort to socialize thus place through the social media on the right time before the holiday season begin.
Social media has become one effective way on socializing the tourist attraction or event in Ngawi. Lots of people come by during during their way before the home coming or going back to their town.
The vice mayor of Ngawi Ony Harsono said that Lebaran or Eid al-Fitr holiday is the right time to socialize the Bukit Selo Ondo or the Selo Ondo Hill. It's beautiful emerald green water will enchanting their eyes as well as give them unforgetable moments. (*)