News
Premier Hospitality Asia Celebrating 9th Anniversary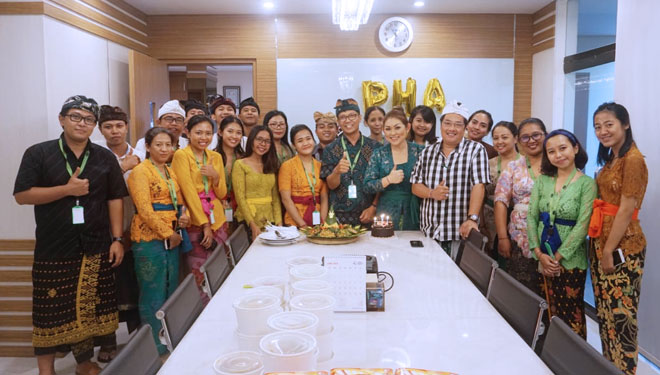 TIMESMALAYSIA, DENPASAR – 6 June 2019 marked as the Anniversary of Premier Hospitality Asia, Bali's leading operator of Hospitality Management. A hospitality management that managed more than 20 properties all around Bali is celebrate their 9th anniversary by having company birthday party that held at its office in Umalas, Kerobokan.
The celebration begins with a prayer followed by all the staff at the temple in the courtyard of the Premier Hospitality Asia's building. In addition, several unit leaders including villa managers of some villas under the Premier Hospitality Asia management are also take part in the celebration. The prayer lasted around 30 minutes and continued with staff gathering in the meeting room on the 1st floor.
This event was also attended by Gunawan Rahardjo as President Commissioner of Premier Hospitality Asia and Caroline Sandriani as President Director of Premier Hospitality Asia accompanied by I Nyoman Suriana as General Manager Premier Hospitality Asia. Marked by a traditional "Nasi Tumpeng" or Yellow Cone Rice, the party begin with a speech from I Nyoman Suriana followed by a birthday song sang by all staff, and end by cutting the cone done by Gunawan Rahardjo as the highest leader.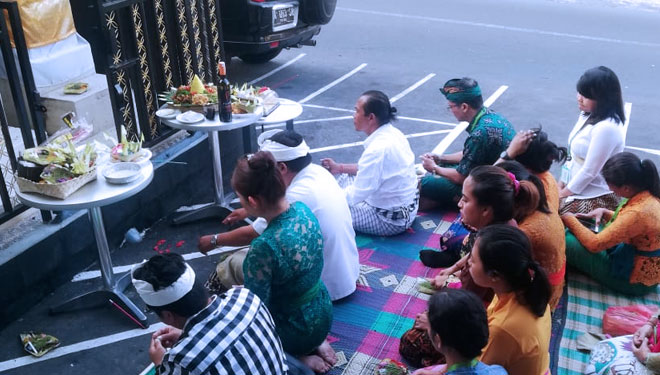 "This year's anniversary celebration is a special event because we also celebrate and being grateful of the company's achievements that have continued to increase since last year. Under the spirit of our 9th Anniversary's motto, namely Together Everyone Achieve Miracle (TEAM) supported with "Kita Bergaya, Kita Berkarya, Kita Berjaya", we are hoping that all staff will be more enthusiastic in achieving the target and providing the best service for all clients and partners." said Nyoman Suriana before cutting cone done on Thursday, (06/06/2019).
This message was conveyed to remind all staff to create good cooperation so as to provide positive and maximum results for the good of staff and also management and companies.
Premier Hospitality Asia was established since 2010 and being recognized as Bali's leading operator of Hospitality Management. Over the time, Premier Hospitality Asia extensive portfolio rapidly increases into numerous luxury villa estates, boutique resorts, hotel and residential properties. Premier Hospitality Asia core value is Passion, Perfection, and Premier Service, which radiates and become the underlying principle throughout the whole company's aspects.
PHA is embracing different concepts of boutique luxury, where those come from different owner's visions, dreams, creativities and expectations. Thus, we provide selections of different tiers of brand categories where each category differentiates the genuine unique story, personality and individual concept.
The brand categories are Club, Style, Classic, Prestige, Living, Royal, Centric, Heritage and Element, making Premier Hospitality Asia a Hospitality Management that is open and ready to manage various types of properties with different concepts. For further information and assistance please visit us at: www.premierhospitalityasia.com or contact: Kristia Adelita R. Sigilipu Corporate Marketing Communication Manager. (*)