Life Style
Special Indonesian Feasts for Eid al-Fitr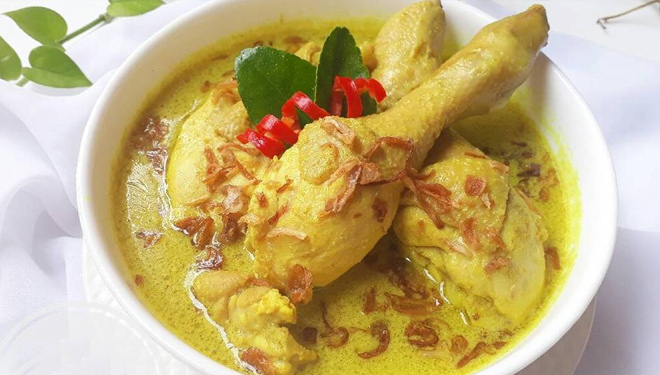 TIMESMALAYSIA, JAKARTA – Opor or Indonesian chicken curry which is a staple Indonesian kitchen which usually served on Lebaran or Eid al-Fitr. However, every area has different distinctive kind of food for Eid al-Fitr feasts. What are they? Let's check it out.
The Javanese people usually will have spicy sauted chicken liver for Eid al-Fitr and the Jakarta's people will usually have beef stew on their table. Both of this menus usually will be served with ketupat or rice packed inside a diamond-shaped container of woven palm leaf pouch.
The people of Padang will never leave their most popular and delicious food in the world i.e Rendang. Meanwhile the Banjarmasion people will have Soto Banjar or the Banjar chicken soup. This soup will be accompanied by perkedel or tortilla de patatas, boiled egg, and capellini.
In addition, the people of Makasssr will served gagal chicken which is cooked some special recipe. The woku chicken will be foung on the Manado's table. Some spicy eggplant stew will be the common feast for Pekalongan people during Lebaran.
Lemang will enliven the Pontianak's table during the Lebaran. This food was made from sticky rice and served with Rendang and fried grated coconut. The beef ribs soup which is commonly called as Uve moi will be served by the Palu people. And the Medan people will served the gulai nangka or the jackfruit stew as an Indonesian feasts during the Lebaran or Eid al-Fitr. (*)