Life Style
On Budget Vacations for You and Your Kids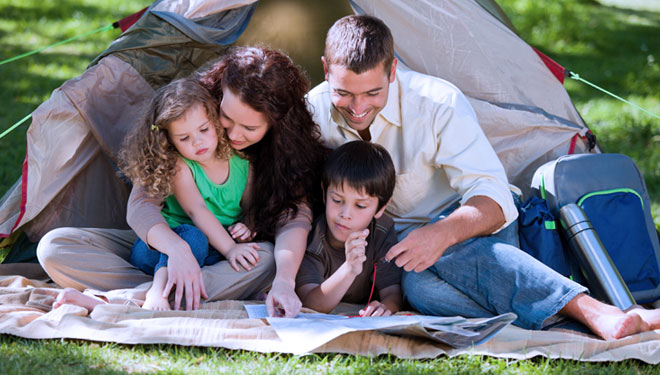 TIMESMALAYSIA, JAKARTA – Holiday season is coming. But not every parents has their budget for vacation. However, to strengthen the bound between a parent and their kids is a must. Here are some alternative if you're on budget this season.
1. Camp in the yard
Camping in the yard, build a tent and make a small campfire will be u fun moment for you and your kids. Adding it with an adventure story will make it more interesting. You could also take your neighbour kids or your nephew to enliven the camp.
2. Gardening
Taking them to do the whole gardening process starting from preparing the soil, spreading the seeds to the planting will an unforgettable and priceless experience for your kids. Beside strengthen your bound with your kids you could introduce them to the nature.
3. Simple routine exercuse
The experts says that kids over 2 years old need a 90 to 120 minutes of exercise in a day. You could take them for jogging in the morning or a walk in the evening. Biking or swimming could also be an alternative for you to choose.
4. Baking or cooking
Baking ir cooking could another fun you could do with your kids to spend their holiday. Changing different menus everyday will make them curious more about it. This is very suitable for kids beyond 4 years old.
5. Going to Museum or library
Museum or library also provide you with lots of interesting book and low cost event almost none. They will also get some knowledge by visiting this place.
6. Taking the city bus
Some city provide their citizens with a tourism bus. These buses usually are for free. Surely your kids will be very happy and enjoy the city tour especially when the bus has a roof top. So what do you think of these on budget alternative for your vacation? Interesting isn't it?