Life Style
'Hotel Kucing', the Best Place to Board Your Cats while You Are on Vacation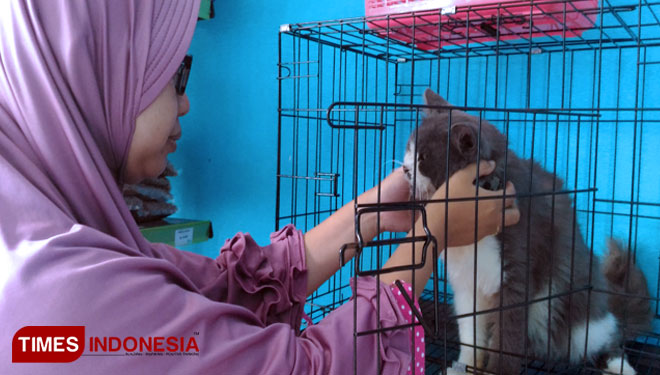 TIMESMALAYSIA, BATU – Most people do not know that there is Hotel Kucing in Batu, the perfect place for the people who want to board their cats while they are on vacation or 'mudik' (returning to hometown).
Hotel Kucing is the best solution for those who need to board their cats so that they will not be worried about their cats during the vacation. Besides, there is no hotels in Batu that allow their guests to bring their pets with them.
Hotel Kucing at Batu is opened by De Clinic. It is located in Jalan Semeru, Batu. It opens from 8 a.m. to 3 p.m. This hotel provides two rooms that can accommodate 20 cats.
The rooms are air-conditioned. In here, every cat will get their own cage. They will be looked after by a professional veterinarian.
"If you want to board your cat here, you have to make sure that you cat has been vaccinated. If your cat has not been vaccinated, you should sign a letter of agreement," said the Manager of De Clinic, Drh. Nunuk Yulianti Rihardini.
The cost for boarding your cats at Hotel Kucing is IDR 25,000 per night. This price includes cat litter provided by Hotel Kucing. If the owners have their own cat cage, they only need to pay IDR 20,000 for one night.
"Last year, there were 20 cats boarded here," said Nunuk.
According to Nunuk, there are many benefits of boarding cats at Hotel Kucing. First, the owners should not worry about their cats as they are looked after by a professional vet. Second, the cats will be fed well. Third, the cat cage will be cleaned up daily.
"We also help your cats play well in this place so that they will be not stressed while they are away from their owners. Leaving your cats too long could make them aggressive," said Nunuk.
Do not leave your cats alone at home while you are on vacation. Your cats will be safe at Hotel Kucing. (*)