Economy
Lamongan Dangdut Community Entertained the Orphans at Ramadhan Market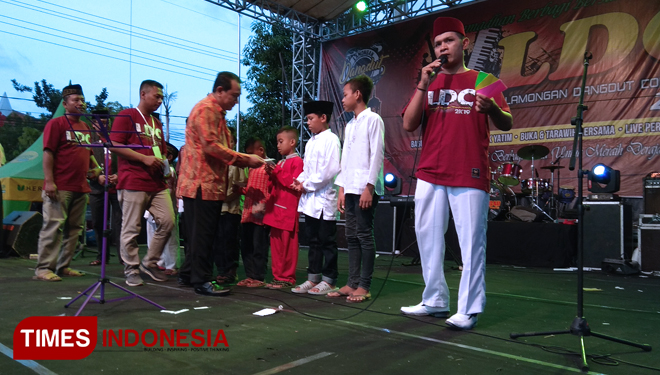 TIMESMALAYSIA, LAMONGAN – Hundreds of Lamongan Dangdut Community (LDC) member's entertain the visitors and orphans at the Ramadhan Market by Herbangin plus Habbatussauda on 450th anniversary of Lamongan at the Lamongan sport centre.
On this occasion the LDC which has around 850 members give some charity to 70 orphans around the area. The charity was collected from all the members of LDC who willingly help the occasion to be successful.
"This our annual social activity every Ramadhan, this the 4th time we conducted such a charity. Ramadhan has awaken our social side, and it's a perfect month to do that," May Happy, The Head of LDC said.
Meanwhile, 1st assistant of Pemkab Lamongan Heruwidi which happened to be on the occasion too said that he really proud and appreciate of what LDC's social activity. LDC also helped the government program on art and culture at the Desaku Pintar program work well.
At the same location, LDC or Lamongan Dangdut Community also conducted another social activity. They share some iftar appetizer for the people who happen to pass on Lamongan Sport Centre. They share around 400 pax of appetizer on the Ramadhan Market. (*)