Life Style
Dozens of Event Vendors to Enliven TAUZIA Hotels Open House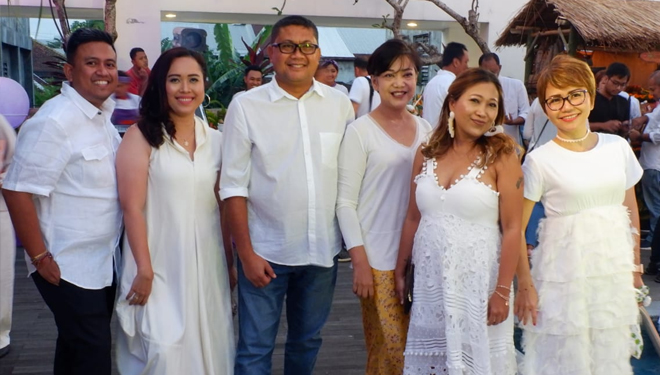 TIMESMALAYSIA, DENPASAR – TAUZIA Hotels organized an open house event, "Celebrate a Moment in Life" at HARRIS Hotel & Convention Denpasar on Saturday, (11/05/2019). In collaboration with LV C&C Management, an event planning expert that had been working for more than 18 years, this event showcased TAUZIA Hotels network's features and packages to the special vendors.
This event was attended by 45 vendors with various specialty namely event planning specialist, wedding organizer, lighting specialist, decoration, make-up artist and photographer. They have visited the hotel's booth to explore the unique event concepts and promotion to find the ones that suit their clients' needs.
The event featured different ambiance, ranging from an Indonesia inspired theme, Chinese to Western that the guests are invited to see and feel. It provided them a glimpse of the fairy tale event come to life.
"This is the first time TAUZIA Hotels in Bali invite various trusted event vendors from Bali. The reason why we held this event due to the local societies we observed in need of planning a wedding or other types of events, increasing from time to time. By collaborating with the vendors, we are able to fulfill the event requests," Said I Nyoman Wirayasa, Cluster General Manager, TAUZIA Hotels Bali Region.
"To extend the excitement, there are also room and restaurant vouchers that have been given as door prizes to the lucky guests, acoustic music, a fashion show and special performance of HARRIS Move Flash Mob by HARRIS Hotels Players," Said Fridi Harini, Corporate Director of Sales TAUZIA Hotel Management. (*)