News
Iwan Kurniawan Asked for KH Abdullah Said Blessing to Start the Pekan Islami PT ACA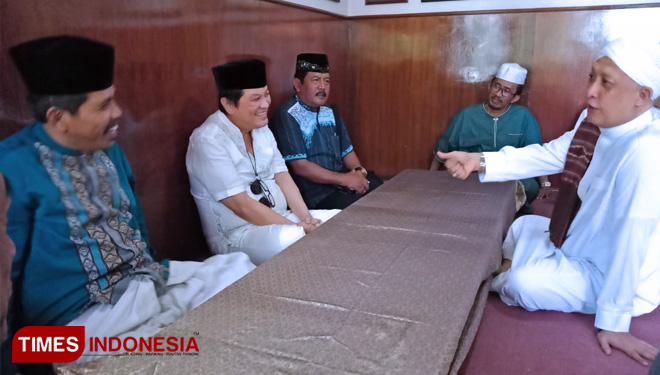 TIMESMALAYSIA, MALANG – PT Anugerah Citra Abadi (ACA) starting their Pekan Islami PT ACA (PT ACA Islamic Week) by visiting the islamic dormitory school Pondok Pesantren Ushulusalam, Gampingan, Pagak, Malang in Monday (20/5/2019). Iwan Kurniawan The Main Commissioner of PT ACA also asked for KH Abdullah Said blessing as the head of the dormitory school for the occasion.
"I believe with his guidance and blessings and all the pray from the students, this event will be conducted well. And we will not go to the wrong direction," Iwan said.
Beside visiting the dormitory school, Iwan had also managed to deliver some charity to 1.104 orphans on that day at Pagak, Donomulyo, and Kalipare. He meant to give 2,5 percent of his company income for charity as it's an obligation in Islam.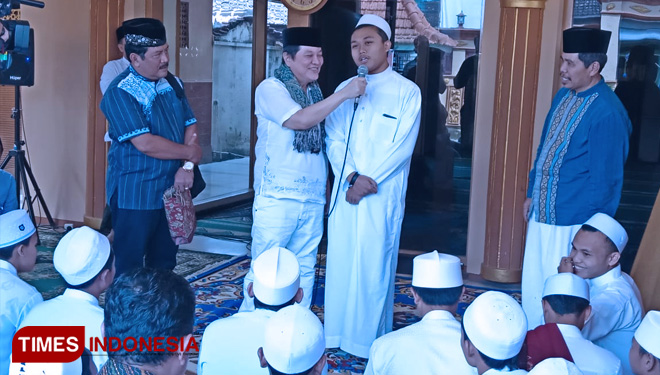 He also promised to Kiai Abdullah Said, that he will always try to spare some of his money for the orphans and those who are needed. He also said that he would help to develop the dormitory school in order to be better with some financial support.
Visiting the Islamic dormitory school has become his intention from the beginning. And on this 13th Pekan Islami PT ACA (PT ACA Islamic Week) Iwan Kurniawan the Main Commissioner of PT ACA managed to visit KH Abdullah Said at his school Pondok Pesantren Ushulusalam Gampingan, Pagak, Malang. (*)