Life Style
BreadTalk Opens Its 9th Outlet in Denpasar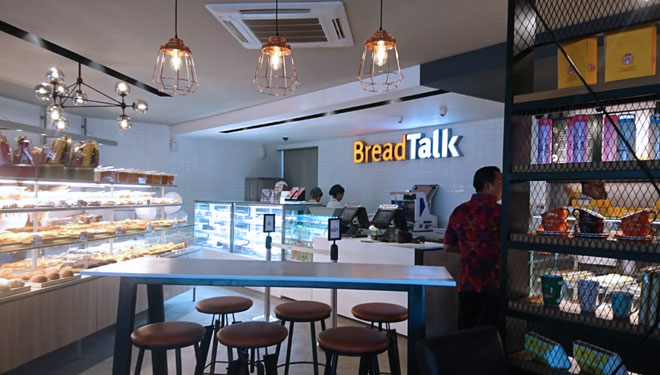 TIMESMALAYSIA, DENPASAR – BreadTalk is the first boutique bakery in Indonesia. It is famous with its open kitchen concept and the soft, fresh bread. BreadTalk Indonesia keeps creating innovation with its bread, cakes, and pastries that always become the favorite of its customers.
Currently, BreadTalk Indonesia has more than 190 outlets spread throughout Indonesia. As the time goes by, BreadTalk Indonesia keeps improving their product quality and service to meet the needs of the customers.
Due to the high demand of soft and fresh bread in Bali, BreadTalk Indonesia opens its 9th outlet in the northern area of Bali, in SE Supermarket Tohpati on Jalan WR Supratman 309, on Friday (17/05/2019), with the warm and new concept. "We expect that this 9th outlet could make our fresh products always available for the customers in Bali," said Tessa Adriani, the Brand Manager of BreadTalk Indonesia.
Opening promo
On the grand opening of this 9th outlet, BreadTalk Indonesia offers special promotions for the customers. For the minimum purchase of IDR 50,000, each customer will get free floss bread. This promotion is valid for one month, starting from 17 May 2019 for in-store purchase.
Signature Product
Fire Floss. This product with special mayonnaise and savory chicken floss is the signature product of BreadTalk that has always been the favorite of Indonesian people.
The spicy food lovers must try this product as it has an addicting spicy taste. Besides, those who do not like spicy foods can try BreadTalk's C's Floss with savory, salty taste.
Red Velvet. This red-colored soft sponge cake is also the most favorite menu in BreadTalk. The light frosting cream cheese is melting in every bite. The topping of Crusty Cashew Nut also goes well with the taste of this Red Velvet cake.
This cake is best to eat as a dessert or snack. This cake usually becomes the icon in any special days due to its red color.
BreadTalk Delivery. BreadTalk also provides a delivery service that allows you to order your favorite bread, cookies, and cakes everywhere.
For further information, please kindly contact BreadTalk call center delivery in 1-500-377 or visit the website in www.btdelivery.com. (*)