Life Style
Udeng Sima Bhawana Arjuna, a Traditional Haeddress of Batu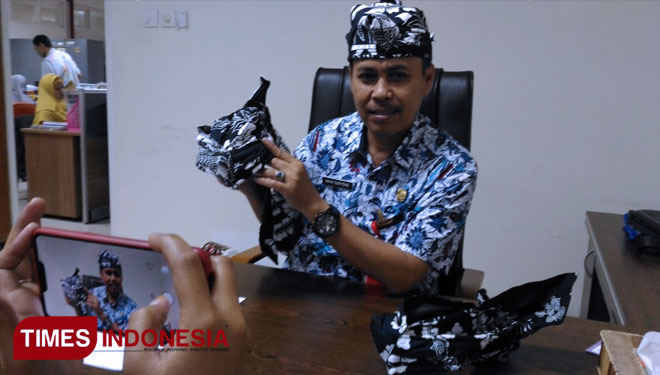 TIMESMALAYSIA, BATU – Sima Bhawana or also known by the local citizen if Batu as Udeng Arjuna was officially introduced by the Dinas Pariwisata or the Tourism Department of Batu to the society. Udeng is a traditional headdress worn by men and made of batik fabric.
The Udeng Arjuna was made by a community who dedicqte them self to restore the national heritage especially in Batu on 2015. there are two type of Udeng Arjuna, the open top udeng which is used by the boys to the non married adults and the all covered udeng which was worn by the married guy or an elder.
"This udeng is specially made by local batik called "Bantengan". This udeng will be worn by the officials staff of Tourism Department in meantime," Imam Suryono The Chief of Dinas Pariwisata Batu said.
The name of the udeng it self was taken from the sanskrit language. The fabric and motifs symbolize the diversity in Batu. This udeng is the improvement form of the older using if Batu.
The city mayor didn't deny that there will be new design of udeng or headdress in Batu beside the Sima Bhawana or Udeng Arjuna. But he make sure that Udeng Arjuna will be an identity local citizen if Batu.(*)