Travel
7 Tourist Destinations in Malang Become Top 10 Kemenpar's Tourist Destination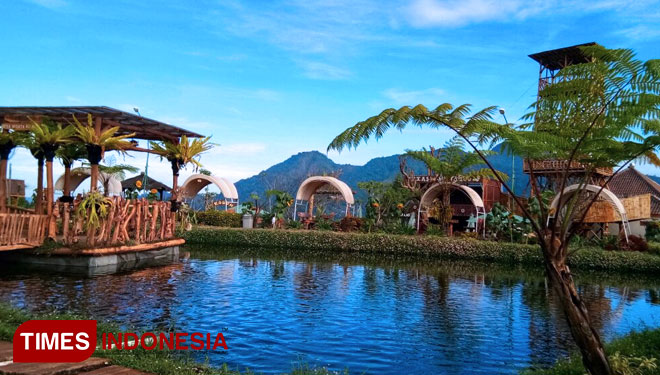 TIMESMALAYSIA, MALANG – The Minister of Tourism or Kementerian Pariwisata (Kemenpar) just upload a list about Top 10 Tourist Destination in Malang with #Pesona Mudik 2019.
There are around 7 tourist destinations that listed on their top 10 list. Taman Nasional Bromo, Tengger, Semeru (TNBTS) and then Desa Wisata Wisata Pujon Kidul.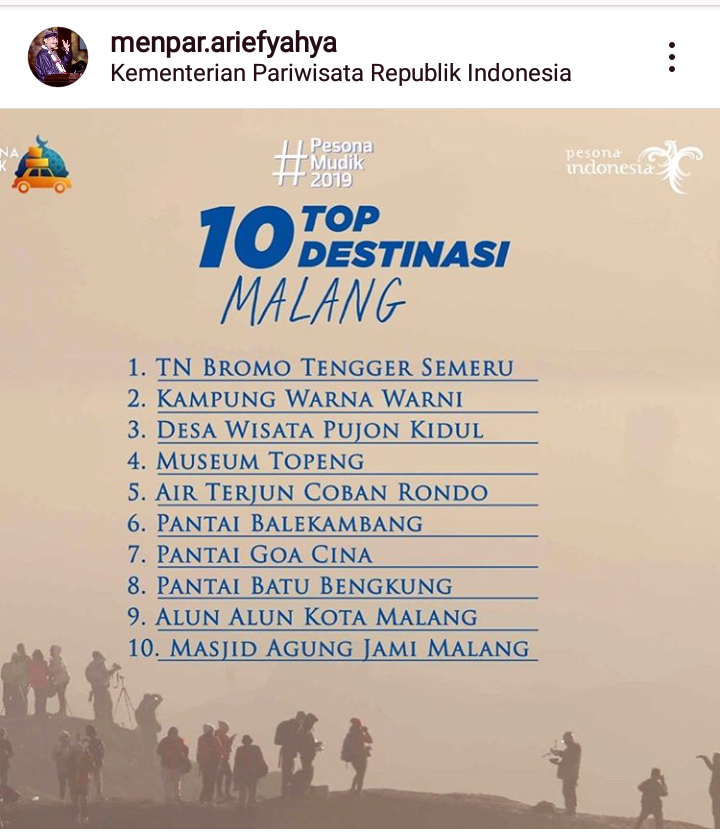 Museum Topeng Pandji Tumpang, Air Terjun Coban Rondo Pujon, Pantai Balekambang Bantur, Pantai Goa Cina and Pantai Batu Bekung in Gedangan.
"We invited all the Genpi Community (Generasi Pesona Indonesia) to verified the top 10 cullinary and destinations beside those from the TripAdvisor and Google," Menpar Arief Yahya said.
This 7 tourist destination Malang which included on top 10 menpar's tourist destination will keep being watched and inspected by the Kemenpar. And once it gets bad reviews they will soon checked and fixed. (*)