News
Resto Putri Asih Tuban Offers You Free Ifthar Meal with some Simple Requirements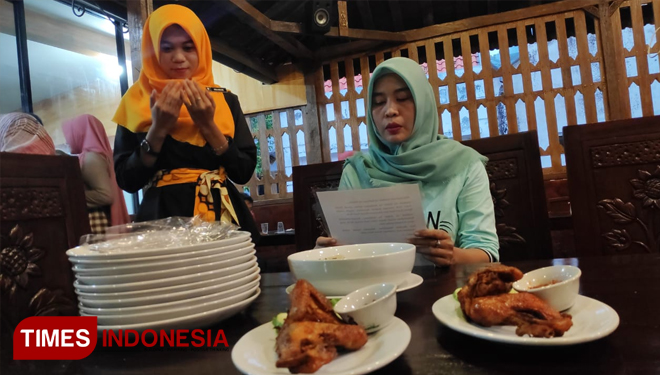 TIMESMALAYSIA, TUBAN – Resto Putri Asih Tuban offers their customers with free ifthar meal starting May 10 to May 18 2019. You only need to fulfill several requirements they give and you could get a delicious ifthar meal on your table.
Located at Jalan Raya Soekarno-Hatta Tuban, this restaurant offers their customers a free beef rib soup. Beef rib soup is a popular dishes at this restaurant after the Mangut Ikan Manyung or smoked Whiskered Fish with curry gravy.
"We have two favourites dishes so far, the beef rib soup and Mangut Ikan Manyung, but for now only the beef rib soup is on the house, you only need to follow some simple requirements," Manager Resto Putri Asih, Ni'matur Rohmah said.
The customers only need to chant a pray and follow their official Instagram account @putriasih.resto, and text their profile by WhatsApp to +6282264000079 by typing their Name_Bp Gratis_state your best prayer. Easy isn't it?
The restaurant will reply them with an e-voucher which they can turn it over to the waitress, and they will exchange the voucher will a bowl of delicious beef rib soup. But beforehand, you need to read chant the prayer the Resto Putri Asih Tuban provided.(*)