Life Style
Getting Closer with Kiwano, The Avengers: Endgame Fruit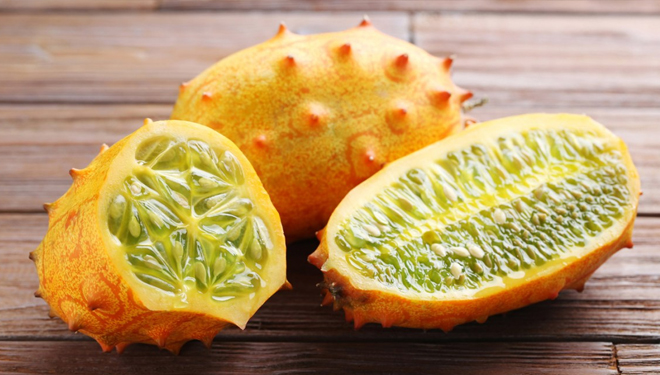 TIMESMALAYSIA, JAKARTA – Kiwano, or commonly called as horned melon or African horned cucumber, jelly melon, hedged gourd, blowfish fruit has become very popular fruit lately especially after its appearance on Avengers: Endgame.
It is, however, biologically closer to the cucumber and zucchini. It also looks more to Dragon fruit from the outside but bigger. The ripped kiwano will have orange look and green flesh.
Temptingly, Kiwano are high in zinc, magnesium and calcium with a good amount of vitamin A and beta carotene, but they are low in calories, with less sugar than watermelon.
Having a unique look made this fruit uniquely tasted. You going to sense a combination of orange, lemon, cucumber and a bit of banana. Once it goes in to your mouth you will feel a soft and moist texture of the fruit.
This native of Kalahari Desert fruit has been grown commercially in several other countries like California, Chile, Australia, and New Zealand. What about you? Are you interested in growing Kiwano?. (*)