Life Style
Tofu Satay a Unique Traditional Food from Magetan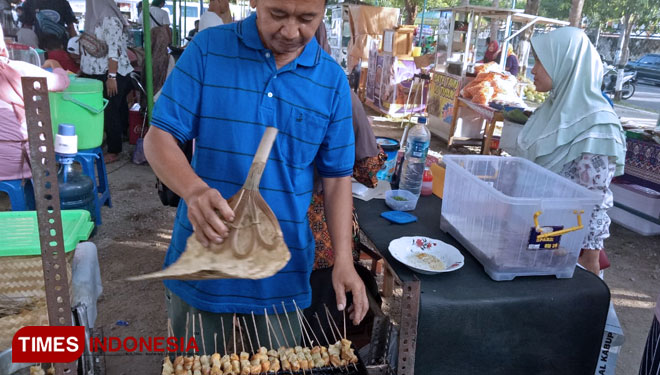 TIMESMALAYSIA, MAGETAN – If you usually find chicken satay or beef satay, Magetan offers you their unique satay made of tofu. Tofu satay or sate tahu which is rich with protein could be one alternative for you if you are vegetarian.
As any other satay, this tofu satay will be skewed on a bamboo stick then grilled and served with some typical Indonesian peanut sauce and soya sauce.
"During this Ramadhan we could sell around 600 satay, 3x times bigger than in normal day," Dian Purnama a tofu satay shop owner said.
Beside the delicious taste, the affordable price probably also become one reason why this satay is so popular. According to Dian he retail his satay only for IDR 500 per each skewer.
Meanwhile, beside the delicious taste and affordable price people also looking for this satay because it has less cholesterol compared to chicken or beef satay. This tofu satay or sate tahu Magetan also very suitable for the vegetarian since it contains no dairy product or meat. (*)