News
Rozaq Lamongan, A Wonderful Paint by Sticker Maker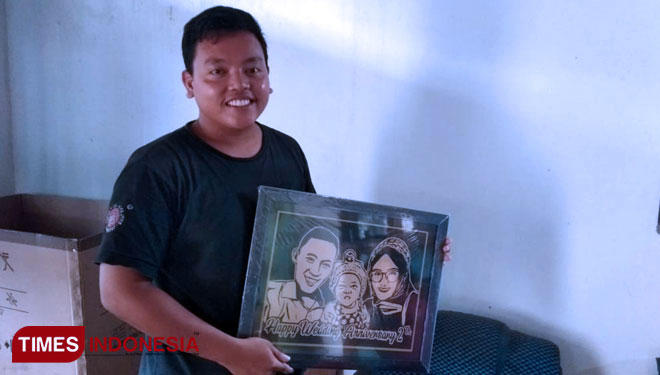 TIMESMALAYSIA, LAMONGAN – Sabiq Fajar Rozaq, a young guy from Lamongan made a beautiful painting by sticker. Normally, this kind of sticker he use only used to cover car or motorcycle body part.
"I get this idea from YouTube. I tried it over and over. And offer it through my social media account, and there it is now," Rizaq said.
Still according to him, painting has become his body since he was a child. Tho it's not an easy thing to at first time he tried. He kept trying over and over until he found his rhythm.
For a painting by sticker, Rozaq usually will charge his customer starting from IDR 50 K to IDR 500 K depending on the difficulty. The more complicated the main picture the more expensive will the painting be.
Now that lots of people know about his skill painting by sticker, Rozaq could take more order even from another area of Lamongan like Banjarmasin, Bekasi, Semarang and Madura.(*)