Life Style
Duta Beach Probolinggo, the Right Place to Dig Up some Clams with Your Kids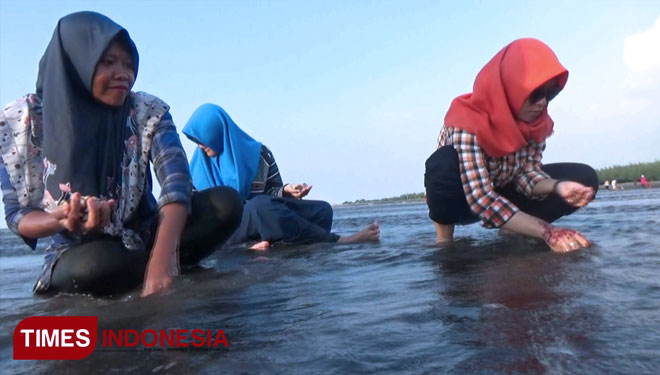 TIMESMALAYSIA, PROBOLINGGO – The Duta beach or Pantai Duta Probolinggo is a beach where there are lots of sea clam which will make your spare time before breaking your fasting become more interesting.
Almost every afternoon the Duta beach become very crowded with people. Some of them just wanted to spend their time to see the beautiful sunset or playing at the sea shore and gathering some clams.
"Its so enjoyable. It really use my time till I didnt realize it already been iftar time. Collecting this clams is a wonderful activity, especially when there are lots of clams to pick," Riska Riyani a visitor from Blitar said.
Still according to her, she will bring the clams home and cook it for their ifthar and early breakfast meal. Lots of people from children and adults gather up and spending their time looking for the clams.
There is no question that beside it's beautiful sunset this high protein clam has become one of interesting attraction for those who visit Duta beach or Pantai Duta Probolinggo.(*)